Published on November 8, 2019
Charity Golf to Raise Funds for SAM at Forest City Golf Resort
---
Sportswriters Association of Malaysia (SAM) and Johor Golf Tourism Association (JGTA) announced that the SAM Media Corporate Charity Golf 2019, an event created to raise funds for SAM, will be hosted on 24th November 2019 at the Forest City Golf Resort – the Classic Course.
The SAM Media Corporate Charity Golf Tournament 2019 is set to bring together 100 members from the media, industry captains, corporate heads, successful entrepreneurs, and golf fraternities from Kedah, Perak, Selangor, Kuala Lumpur, Sarawak, Johor and Singapore to tee up to raise funds on the greens.
According to En Jasni Shafie, President of SAM, "Our noble intention in organising the SAM Media Corporate Charity Golf is to raise funds for the needy including our members and some charity bodies in Malaysia. We feel that this tournament will be a great platform for the convergence of key industry leaders, golf fraternities, and the Media to help raise charity alongside building good networking and relationship for future collaborative initiatives."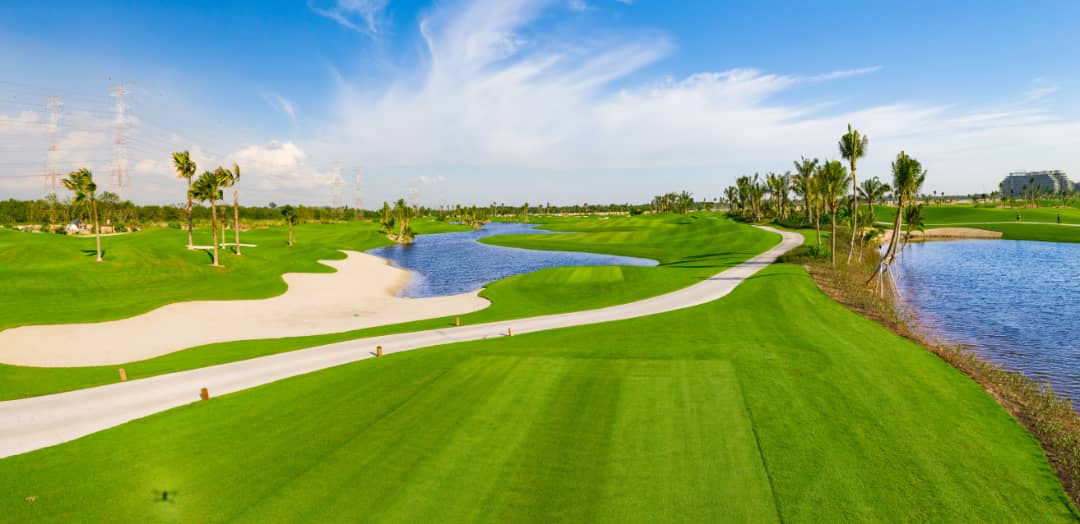 Jasni added further, "This is SAM's first collaboration with JGTA and Forest City Golf Resort as we wish to stage the tournament at the newest golf course in the country whilst attracting some Singaporeans and Koreans to come and play in the tournament. We have a few coming from Singapore and as far as Sarawak to partake in the tournament. Aside from staging this tournament as part of SAM's 50th Anniversary, the event is also seen as rolling out the Visit Truly Asia Malaysia 2020 and Visit Johor 2020 campaigns and we hope that many more local and international golfers will take part in our humble yet meaningful event to participate for the joy of playing golf and at the same time doing their fair share of charity as well."
The tournament is organised by Johor Golf Tourism Association (JGTA is a member of the International Association of Golf Tour Operators or IAGTO based in the UK) for Sportswriters Association of Malaysia (SAM) and is being hosted by Forest City Golf Resort in Johor Bahru at its brand new stunning Classic Course.
Unlike the first 18-hole course named Legacy which is dubbed as a "desert-golf-look-alike" golf course, the second world-class 18-hole Classic Course features a three-dimensional garden landscape integrated with a golf terrain design concept, offering a top-class golfing experience supported by a five-star hotel, facilities and services. The abundance of beautiful flowers and tropical trees on the Classic Course is definitely going to create an epic golf experience like no other.
According to Col. Mohd Jamal Salleh, Johor Golf Tourism Association's President, "The Classic Course has narrow fairways and water hazards with many flower beds that make for more difficult ball spotting. However, overall the Classic Course at Forest City is definitely one worth playing, the greens and terrains are especially tricky and undulating, but it offers an excitingly challenging golf experience to both professional and amateur golfers. Every ardent golfer must come and try this premium golfing experience at the Classic Course."
Crafted by golf course architect Liang Guo Kun, who has experience with designs in China, this new course is to give golfers another option to the desert-themed Legacy Course designed by the world-renowned Jack Nicklaus and Jack Nicklaus Jr which was opened in September 2018.
According to Dr Qiu Li Peng, the General Manager of Forest City Golf Club, "We now have the Classic Course that not only provides golfers of all skill levels with a tougher challenge, but also one that is more picturesque. We managed to achieve this by blending a lot more water and sand hazards with greater elevations compared to the Legacy along the fairways, and around and on the greens. It will be very exciting to host the first-ever SAM Media Corporate Charity Golf here at Forest City."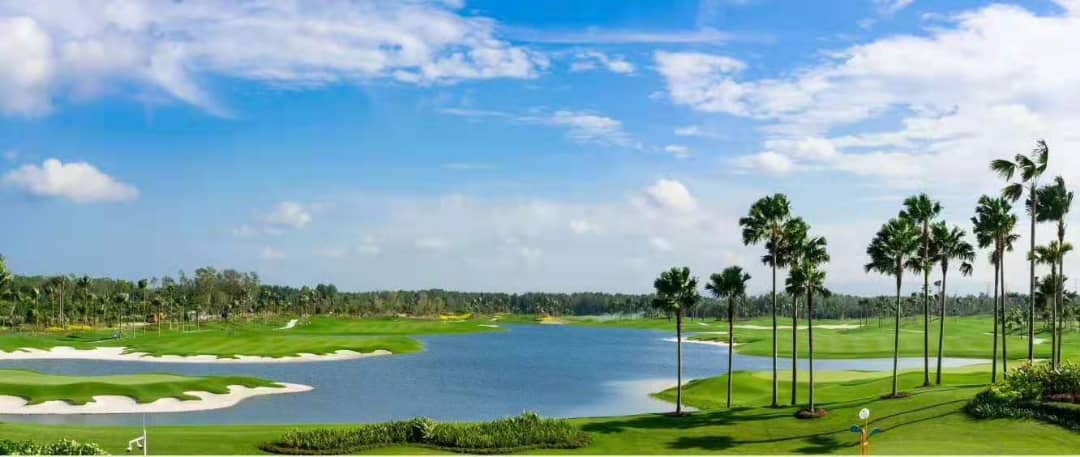 Dr Qiu added further, "Since the opening on 18 August 2019 by Johor Menteri Besar Dato' Dr. Sahruddin Jamal, the Classic Course will host the first-ever media – corporate charity tournament where the members of the Media from the country will convene with industry players from the private sector, public sectors and the golf fraternities from Malaysia and Singapore on a posh course to tee up for charity. This is the first time where members of the media are joining efforts and collaborating with the industry players and the public sector to raise charity through a round of golf game. And Forest City Golf Resort is proud to be a part of this exciting event."
Col. Jamal further added, "JGTA and Forest City Golf Resort is staging this charity event in Johor as part of our on-going initiatives to promote golf tourism in Johor Darul Ta'zim as well as to stimulate the tourism businesses in the state in general. Meanwhile, it is also a very good opportunity to roll out our Visit Johor 2020 campaign and jumps start all the programmes and events which we have in the pipeline next year. This is a very good joint-collaborative event and JGTA is excited to organise this tournament for SAM."
It will be a fun-filled day for the golfers as they can enter various competitions, including hole-in-one, longest drive, closest to the pin, closest to the line contests, and stand a good chance of winning some grand prizes.
Participants will stand a chance to win many prizes namely for the challenge trophy, the top 3 best team awards, the top 3 best individuals, 6 novelties prizes, 4 Holes-in-One prizes as well as the grand & lucky draw prizes
Each participant will also be receiving many golfers' goodies including a tournament t-shirt and golf balls and many more to spice up the tournament.
Col. Jamal continued, "It is heart-warming to see a very encouraging response from our local and international avid golfers to tee up for a meaningful cause and at the same time enjoying a fun-filled day of golfing and building networking at the brand new exquisite Classic Course. We also would like to invite more avid golfers to come and participate and support our event for charity."
Supported by the state government of Johor, the SAM Media Corporate Charity Golf 2019 Golf Partners include the Forest City Golf Resort as the Venue Partner, Caerus Group Sdn Bhd, the Golf Partner, Nilai Crystal, the Trophy Partner, and Tenaga Nasional Berhad, the Associate Partner.
Avid golfers are invited to participate in SAM Media Corporate Charity Golf at the Classic Course, Forest City Golf Resort on Sunday, 24th November 2019, at 8.30 am. Forest City Golf Hotel is offering a special accommodation rate for all participants. The Tournament has a series of partnership opportunities that are specially tailor-made for companies who wish to collaborate with us on this event. For more tournament information kindly contact 016 206 6089 or www.jgta.org.my.