Published on August 20, 2019
Alex Yau Wins TaylorMade TP5 ilovegolf Tournament at Tropicana
---
The exciting TaylorMade TP5 ilovegolf Tournament held on 1stAugust 2019 at Tropicana Golf & Country Resort in Selangor was a fun and enjoyable day out for 106 participants in the cool weather conditions.
Close to RM48,000 worth of prizes were on offer for participants during the Tournament that was played with a Stableford format as well as Novelty Prizes and over 40 lucky draw prizes.
12-handicapper Alex Yau was declared as the champion on countback from Syazwan Kamalul after both returned with 39 points. Amir Benno took 3rdplace on countback with 38 points. As champion, Yau had the first pick of the attractive prizes on offer, and  he walked away with a set of TaylorMade M6 Irons worth RM4,450. Syazwan and Amir both chose and took home TaylorMade drivers as their prizes.
For the novelty contests, Mohd Hj. Abdullah  took home the prize for being nearest-to-pin after his ball came to rest 8 feet 10 inches from the flagstick while Brian S K Chee came closest to the line after his ball came to rest 1 inch from the line. The longest drive prize went to big hitter Ahmad Fuad Murad after he hit a 253 Meter drive.
A "Fastest Ball Speed Challenge" was held to let players test and experience the performance of the TaylorMade M5, M6 and M Gloire Drivers on the golf course. TaylorMade Ambassadors Keegan Kam and Lawrence Lau assisted players to find the driver that suited them best. Jason Kok won the "Fastest Ball Speed Challenge" with a ball speed of 170MPH recorded on the Foresight GC Quad launch monitor.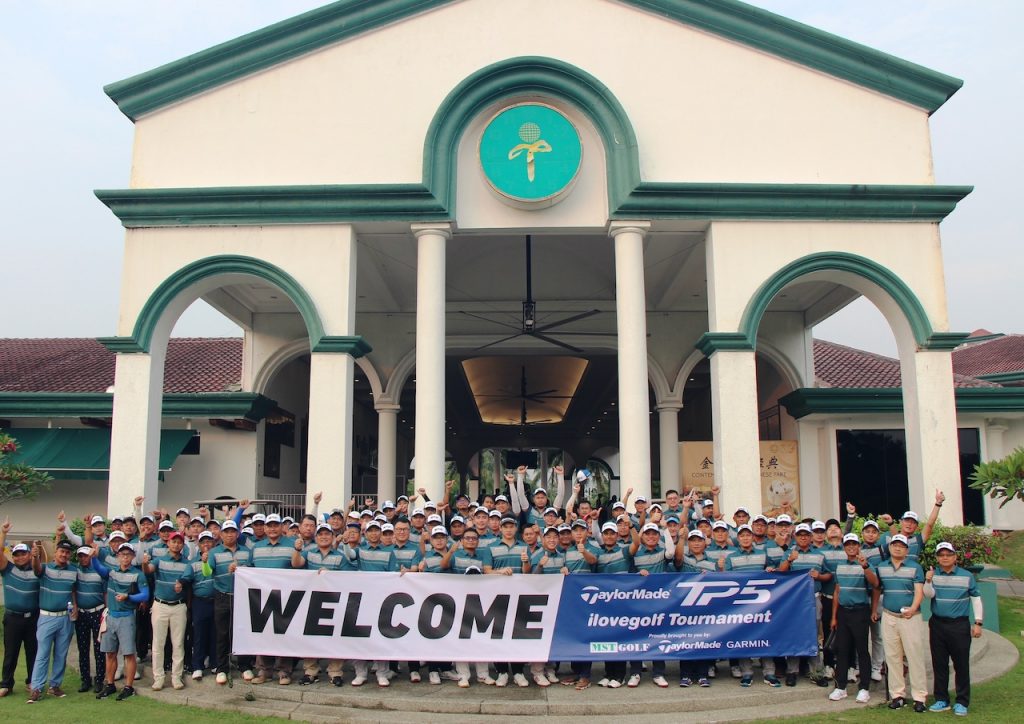 The "Wedge Challenge" was also held at 35 meters from a green with TaylorMade Ambassador Alex Tiong explaining to players the importance of proper bounce selection and the benefits of the TaylorMade Hi-Toe Wedge. Players tried the wedges and in the end, Norhisham Hussain came closest to the hole with his ball coming to rest 1 foot 8 inches from the hole.
Golfers were also given a chance to try TaylorMade's latest Spider X Putters and TP5 & TP5x golf balls at certain holes on the course. Participants also had a chance to test the latest Garmin Approach S40 GPS Watch, Approach G80 GPS launch monitor and Approach Z80 GPS rangefinder during the event.
All participants walked away with a goodie bag with a value of RM600 that included a dozen of TP5 or TP5x golf balls of their choice, a T-Shirt and other items.
The event came together by the combined efforts of TaylorMade, Garmin and MST Golf.