Published on August 16, 2019
Callaway's Epic Championship
---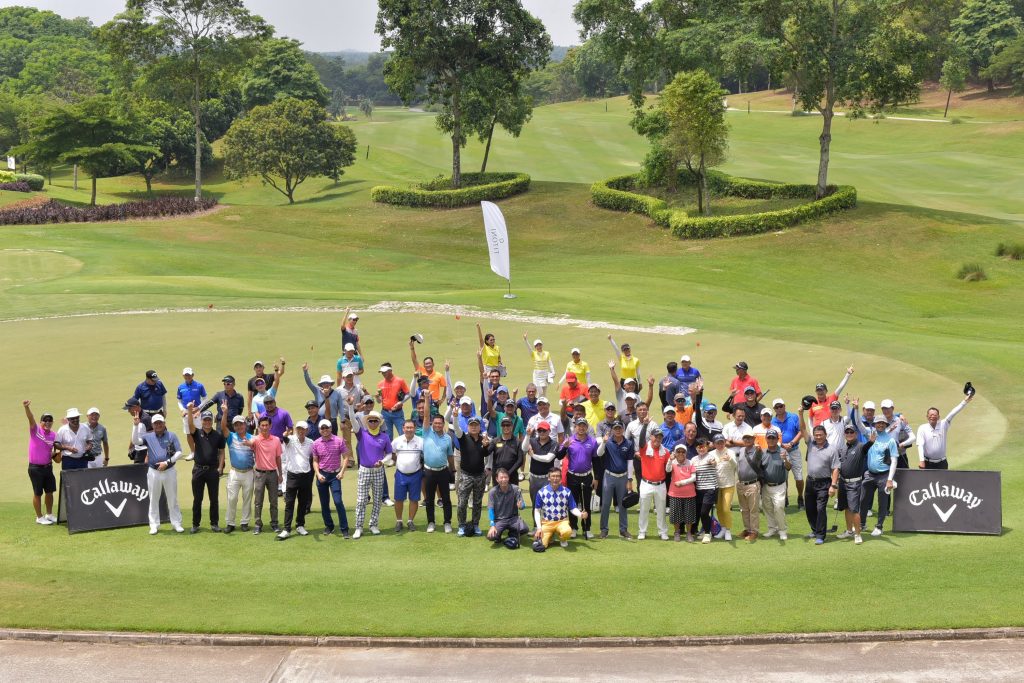 The third edition of the Callaway Championship 2019 held at the Horizon Hills Golf & Country Club (HHGCC) was once again oversubscribed. Not wanting to disappoint those who were on the waiting list despite the event being held out of Klang Valley, Callaway Golf Malaysia through Leonian Singapore, the exclusive distributors for South-East Asia decided to cater for the demand by having a second session of the Championship. A total of 176 participants were split to a morning and afternoon session for this Stableford format tournament.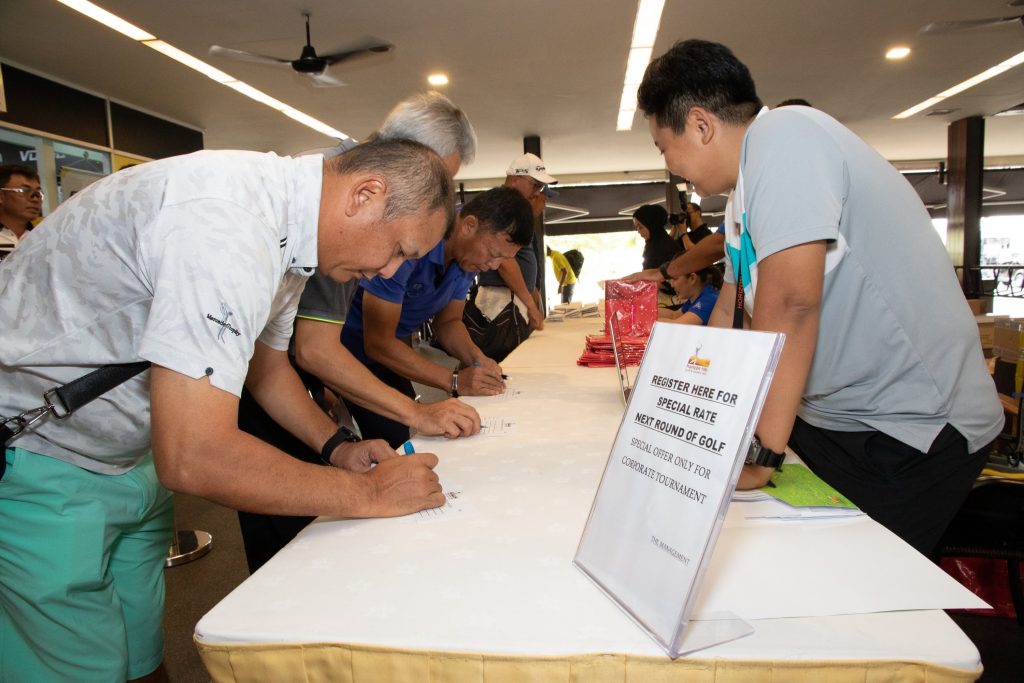 "We couldn't believe that we had outdone ourselves again! When the participants were filing up to the brim for our original afternoon session as soon as the announcement was made, we were overjoyed. However, after it was fully subscribed, we still had many supporters calling up and pestering us for slots, as they didn't want to miss out from being part of our Championship. This was when we made a decision to open up a morning session as well but with condition that the morning participants stayed back for the prize-giving that would be held in the evening after the afternoon session. Everyone was more than happy to do that and with that, we saw our morning session filling up.  It was a win-win solution for all'," said the beaming Kevin Yeap, Country Manager of Callaway Golf Malaysia.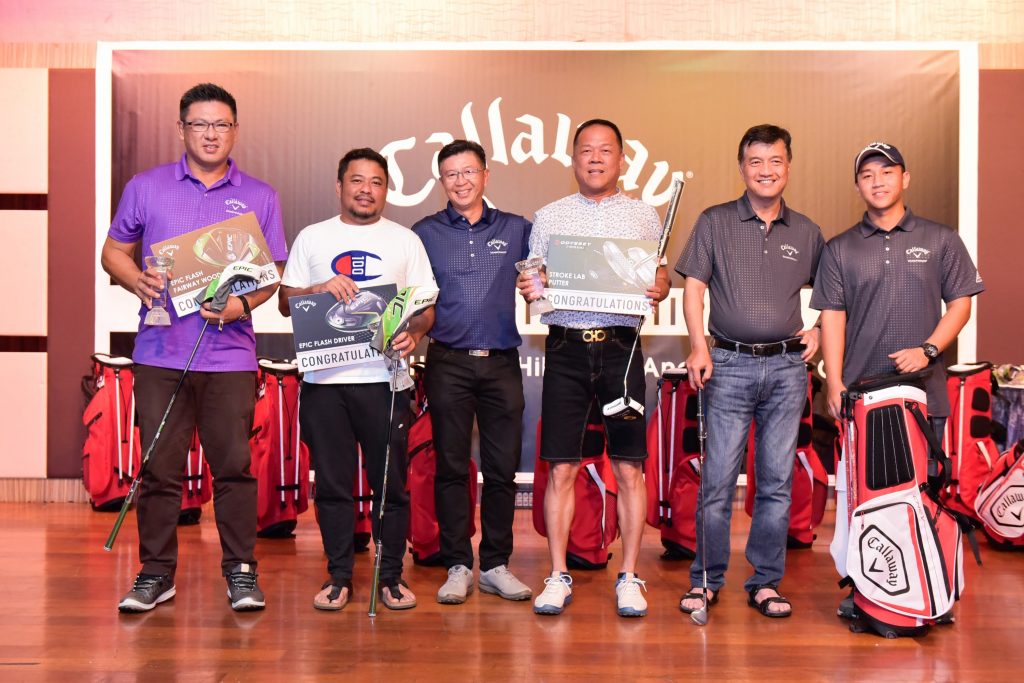 Yeap added," Due to the overwhelming support from all our supporters, we topped up on our giveaways to them, throwing in more lucky draw prizes worth up to a total of RM100,000 as well as attractive Hole-in-One prizes on all the Par 3's, which included RM50,000 worth of Transview Golf Vouchers at Hole 3, a Callaway EPIC Flash Driver at Hole 8, Callaway Apex CF19 Iron set at Hole 12 and Callaway Steelhead Iron set at Hole 17."
In the A Medal category, Jimmy Chia (8) emerged winner with four birdies clinching the Champion's title with 40 points edging his competitor Mr George Wee (8) on countback. Coming in third at 39 points was Eric Foo (6) winning on countback from Chang Kok Young (7) and at fifth placing was Justin Wong (6) with 38 points.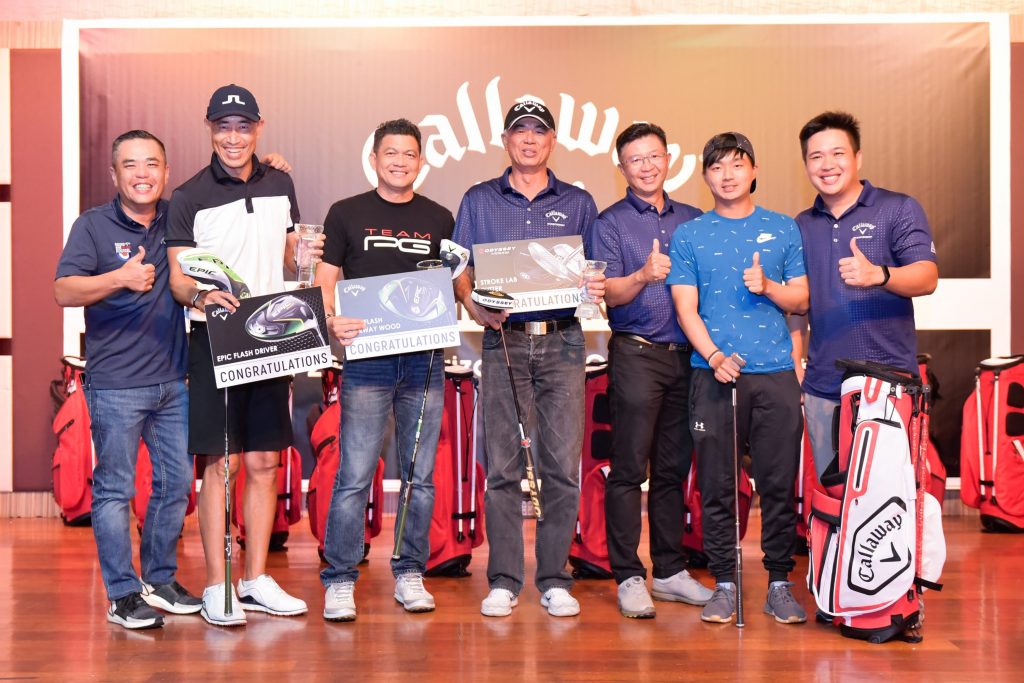 Ku Abdullah Ku Ahmad playing to a handicap 21 for the day clinched the B Medal category narrowly with 36 points winning on countback from the rest of his competitors who were all on 36 points as well – Teo Wei Shin (21), Ng Kih Yong (21), Gary Tan Seow Koon (21) and Farish Hasri (24).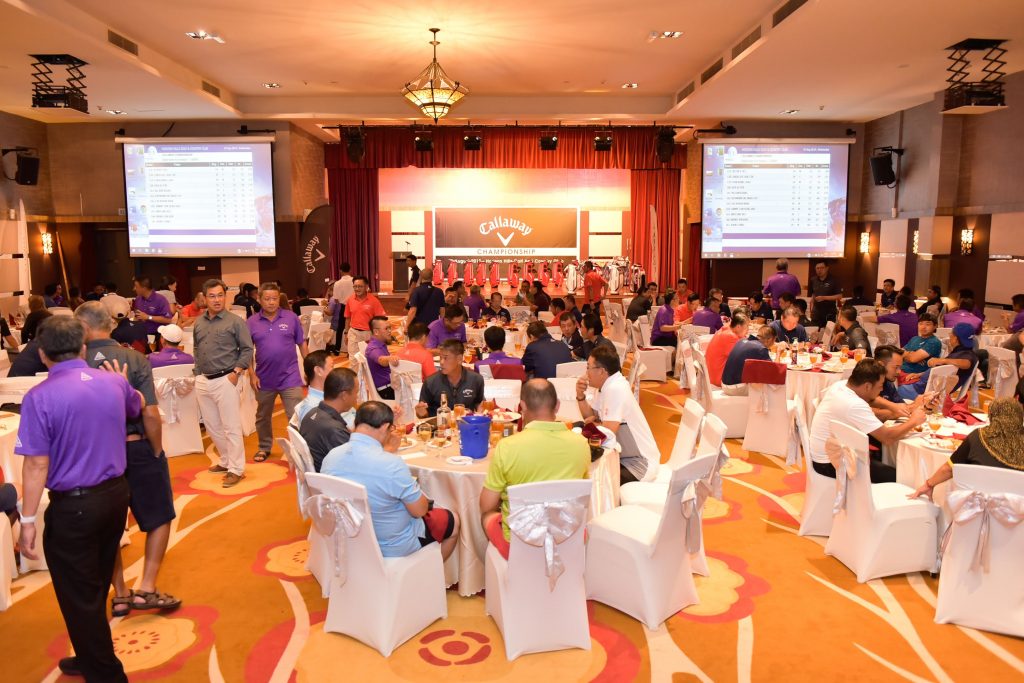 The highlight of the Championship dinner was the lucky draw session, where a total of almost 90 prizes were given out to those who did not win any prizes. The most elated gentleman of the night was Wahid Mirza who grabbed the grand lucky draw prize – a Callaway X Forged Iron set worth RM6,999.