Published on August 5, 2019
Winnie Ng Wins the RSGC Ladies Amateur Open
---
Malaysia's upcoming amateur Winnie Ng Yu Xuan captured at the 45th RSGC Ladies Amateur Open carding rounds of 75, 72 and 70 for a two-under 217 total to win in a very stiff fight from second-placed Australian Sarah Wilson who scored 218 in the three-day tournament at The Royal Selangor Golf Club. Winnie also took home a gold necklace with diamonds worth RM2,500 sponsored by Poh Kong.
This is the 18-year-old national golfer's 15th local title in local. She captured her first amateur open title in the 2015 Kelantan Amateur Open. She won her first foreign title at the Singapore Junior Championship 2017.
Winnie said, "I am thrilled and blessed to join the top players who have won. I feel awesome, as they are great players and being able to maintain my emotions in the course was good enough for me."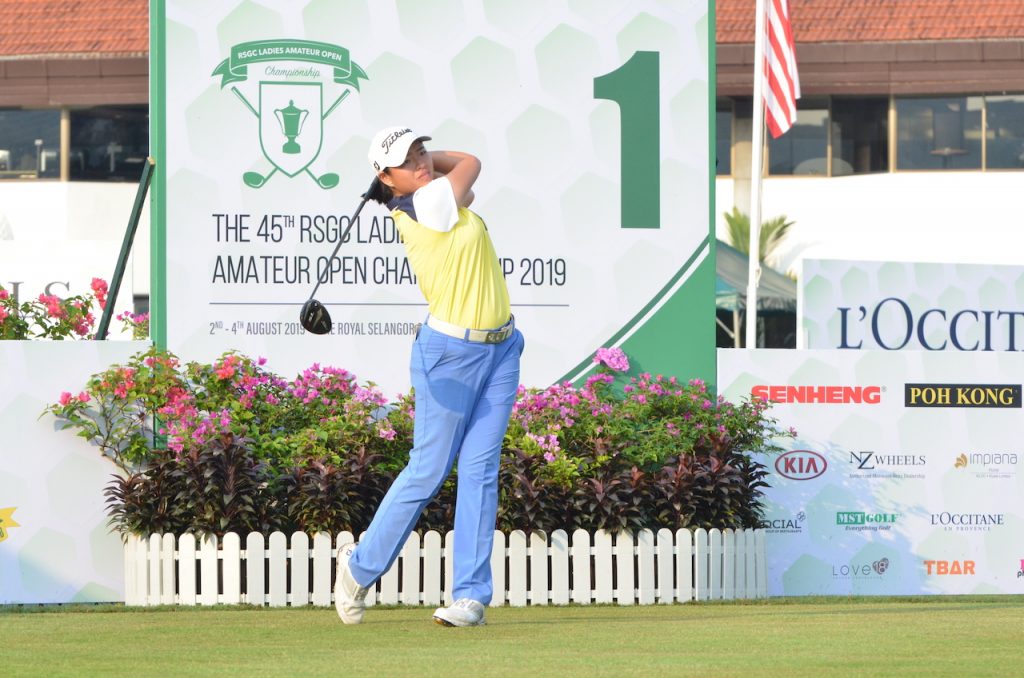 She added, "I hope that I can win titles like the NCAA championships, the Olympics and on the LPGA Tour."
Winnie, currently ranked number 635th in the Women's World Golf Ranking just graduated from high school and was awarded a full scholarship by the University of Washington where she plans on studying either Business or Sports Management.
The highlight of the tournament was the hole-in-one that was made by Caitlyn Jane Ambrose. The 18-year-old representing the Malaysian Ladies Golf Association (MALGA) aced the 4thholes to win the Mercedes A200.
Caitlyn said, "Before I played the shot, I had a feeling in my stomach that this was going to be a special shot. We were all in silence watching the ball as it went towards the hole. I shouted so loud like I cannot believe it. I have just registered for my driving license and now I got the car. So lovely!"
Caitlyn's mother Jacqueline Ambrose who was with her during the interview said that she started to show interest in golf since she was 6. Her parents were thinking of what car they should buy for her and are so pleased that she earned her own first car with that golden shot.
Jacqueline said, "She has been working hard with her coaches and would force her father, Samson Ambrose, to take her training every day."
The RSGC Ladies Amateur Open is one of the oldest ladies tournament in the country and is ranked in the World Amateur Golf Ranking event (WAGR).