Published on January 7, 2019
PGA TOUR, its Tournaments Generate US$190 Million in Charitable Impact in 2018
---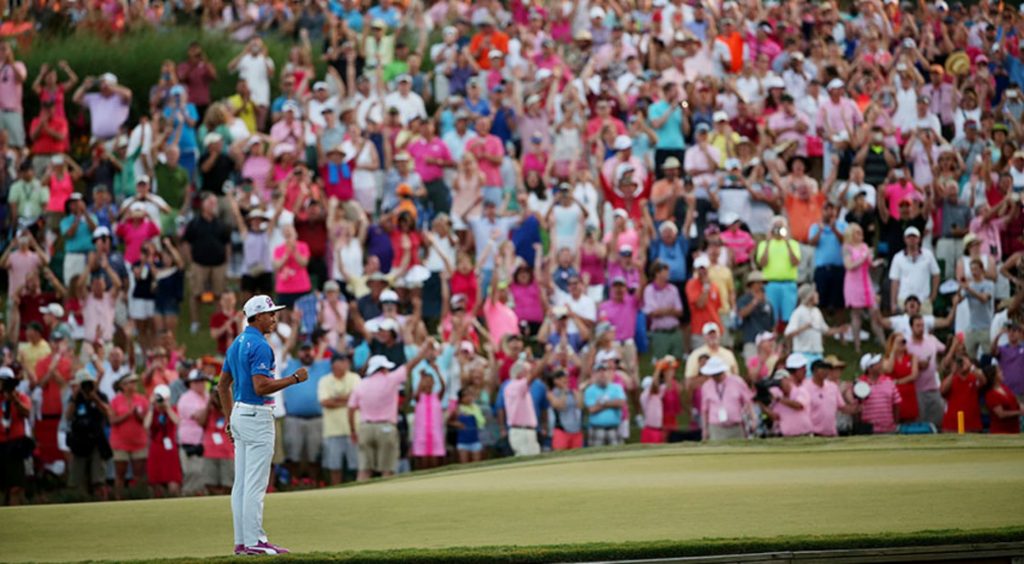 The PGA TOUR and its tournaments generated a record US$190 million for more than 3,000 charitable causes in 2018, announced during the Sentry Tournament of Champions. The charitable total, which brings the all-time total to $2.84 billion, includes donations made by tournaments on the PGA TOUR, PGA TOUR Champions, Web.com Tour, Mackenzie Tour-PGA TOUR Canada, PGA TOUR Latinoamérica and PGA TOUR Series-China.
"Through the world of golf, the PGA TOUR and its tournaments, backed by its network of volunteers, drive positive impact at unprecedented levels to support and improve local communities," said PGA TOUR Commissioner Jay Monahan.
"By supporting a PGA TOUR event, you make an impact on countless philanthropic organizations in your community. As remarkable as our nearly US$3 billion in donations is, what really matters are the remarkable stories that every tournament has. It's a credit to our partners – host organizations, title sponsors, volunteers, the fans in the communities in which we play, as well as our players, who are relentlessly supportive of the impact the TOUR makes on so many lives."
Since its move to Maui in 1999, the Sentry Tournament of Champions has generated more than US$6.3 million in charitable impact for the community.
Each PGA TOUR tournament is an opportunity to give back to the community in one of three ways – attending an event, volunteering, or donating money. Not-for-profit tournaments under the PGA TOUR umbrella donate their net proceeds to support local organizations, totalling close to US$3 billion in donations to date. The impact these tournaments make throughout the year is possible thanks to the 100,000 volunteers annually who commit their time to ensure each event is a success.