FlexMan Reviews
Published on April 26, 2018
Yamaha RMX218 Driver is Definitely for the Slicer
---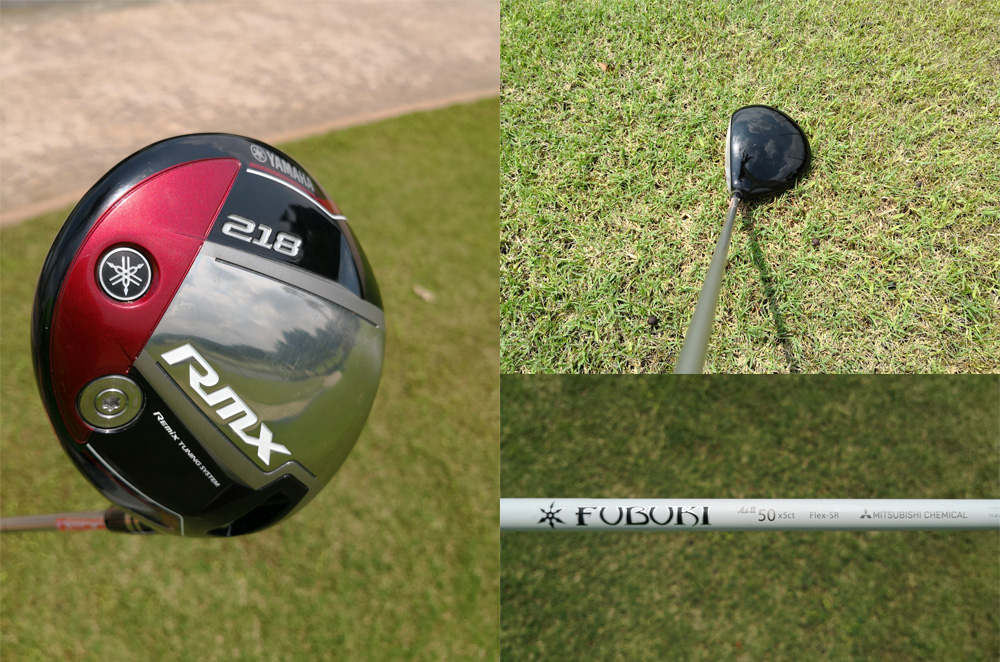 First Impression: It looks like a driver that suits a golfer who slices because of the slightly closed clubface. This driver actually feels good in my hands. Very balance and light, good for someone who needs a lightweight club to generate clubhead speed. Nice contrast with the shiny black crown with silver and the white Fubuki shaft. Appealing graphic with clean lines on the sole, which is Yamaha's trademark that shouts simplicity but rich in quality and performance in tandem with their strength in musical instruments.
Technology: 
The combination of the new Head Turn Energy Design and the Super Dual-Powered Body II produces the highest kick velocity of any RMX club head.
Straight Flight Design improves trajectory consistency 25%.
An aesthetically pleasing shape and clean sound of contact.
Equipped with Remix Tuning System (RTS).
Verdict: This driver is definitely for the slicer. Most of my shots have a tail-end draw and I did not lose a single shot to the right. A couple of shots felt it would have had a tail-end fade turned out straight as an arrow. Upon further inspection, there is a weight port close to the heel area, which I presume helps the clubface to close a little earlier, which helps the regular golfer who slices their shots. It's an easy driver to launch but will not be suitable for the hitters or fast swingers as they might find their shots ballooning because of the increased ball spin rate due to the head design and shaft option available. Shots struck squarely on the clubface produced a very solid feel but felt hollow when struck away from the sweetspot. The Yamaha RMX218 definitely flies longer than its predecessor probably due to its Head Turn Energy Design (not easily understood by a layman) and Super Dual-Powered Body II (difficult to imagine without illustrations). Many golfers will be surprised that Yamaha produces golf equipment but they make really good irons and I might say that this RMX218 is quite an impressive driver if you look at the stats on Trackman.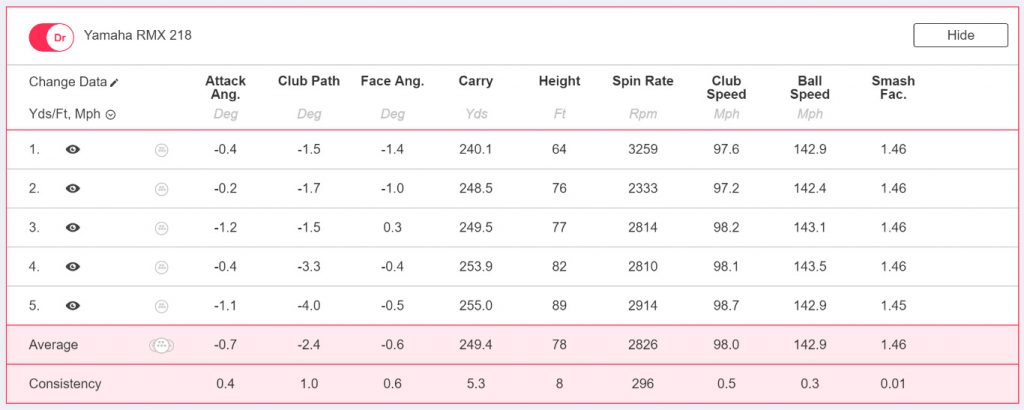 Special thanks to Justin Fong of Trackman SEA for providing accurate data for the shots and Masters Golf Performance (Glenmarie) for their venue and new range balls.
---