Published on April 15, 2021
Titleist Introduces Limited Edition M Grind Vokey Wedge for South-East Asia
---
The overwhelming most played and best-performing wedges in the game – Vokey Design SM8 – are now available in a limited-edition M Grind design exclusive to South-East Asia.
The M Grind Wedge, previously only available by custom order, is now in shops at selected retailers. This low bounce wedge is popular in the South-East Asia region for its superior performance and versatility.
One of the original tour grinds and Vokey's "most favourite," the M Grind, is designed for players that like to rotate the clubface open and closed to manufacture shots around the green. Previously only available on the SM8 56-62 sand and lob wedges, the M grind is now available in 50°, 52° and 54° lofts.
This wedge complements an existing two-wedge setup (52/58). The grind is ideal for players with a shallower, more sweeping swing type who play shots with a variety of clubface positions.
As the tour is the proving ground for our products, these new options were made available to players like Cameron Smith, Patrick Cantlay, and Charles Howell III, who are all utilizing the M grind on tour.
The M grind is a medium-bounce wedge featuring a full crescent heel, toe and trailing edge sole grind.
"The grind in the back allows you to open up the wedge and get under the ball a little easier, while the front of the wedge allows you to get out and produce that lower, stronger ball flight," said Aaron Dill, Vokey Tour Representative
The wedge features a red and gold ascent on the shaft band and ferrule – red symbolizing good fortune and joy, and gold symbolizing wealth and prosperity. Together, they spread the message of good fortune and prosperity in this year of Ox.
The M Grind incorporates the SM8 technology that sets the wedges apart:
Groundbreaking Progressive Center of Gravity (CG) pushed forward of the face for increased MOI, improved consistency and softer, more solid feel.
100% Inspected Spin Milled grooves that are cut with a level of precision that is unique by finish, producing maximum spin.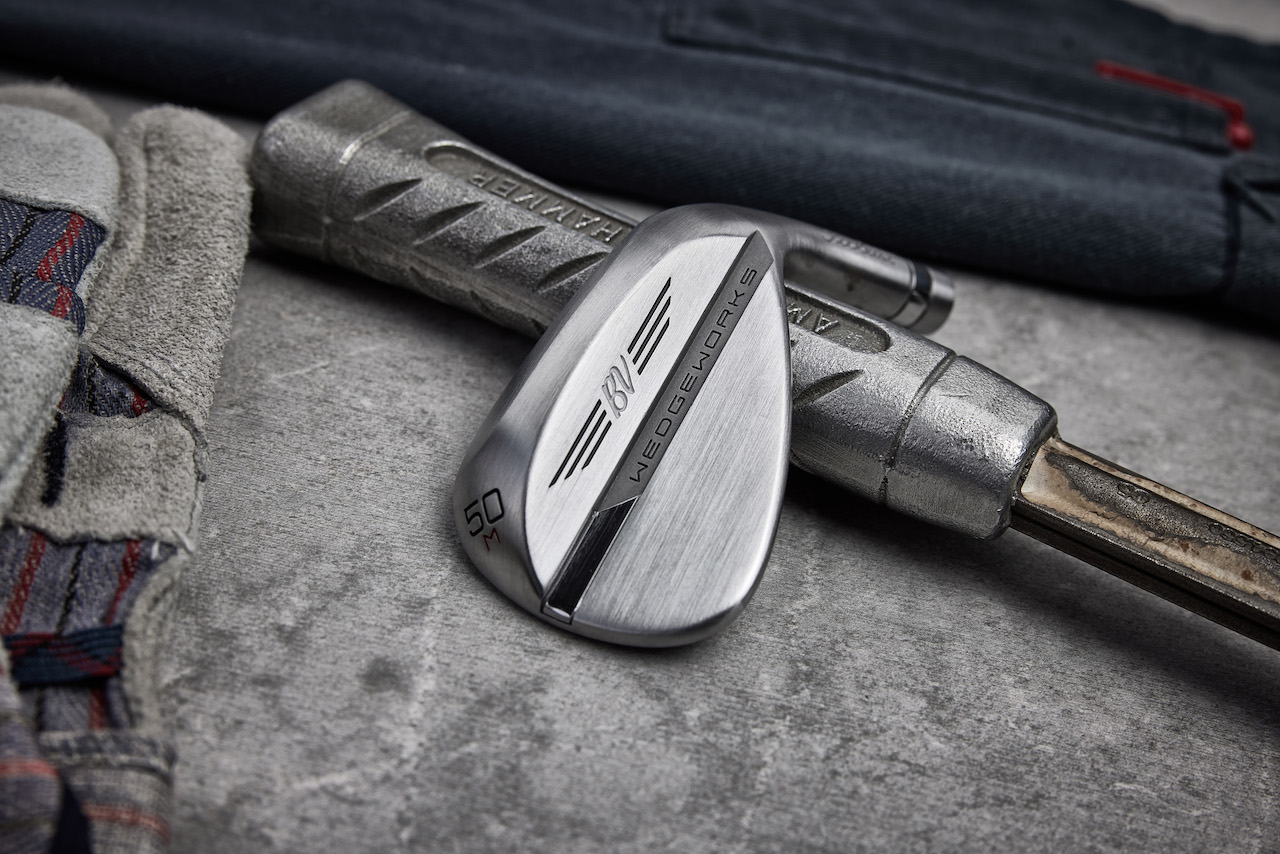 SEA SM8 M GRIND SPECIFICATIONS
FINISH: Raw Only
AVAILABLE LOFTS: 50.08, 52.08, 54.08
DEXTERITY: RH Only
PRICING & ALLOCATION: Inclusive of Custom ferrule and shaft band.
The Vokey Wedge Selector tool on Vokey.com helps golfers select the proper loft, bounce and grind options for their swing and course conditions. Vokey recommends that golfers visit their local Titleist fitter to confirm the results.
LINK: https://www.vokey.com/tools/wedge-selector-tool.aspx
SEA Limited Edition SM8 M Grind Vokey Wedge is available in selected retailers for a limited time. M Grind Wedge also available anytime by custom order at vokey.com. Priced at MAP  RM928