Published on August 17, 2020
Play what the Pros Play with the Athlete Edition TP5x Custom Player Numbers.
---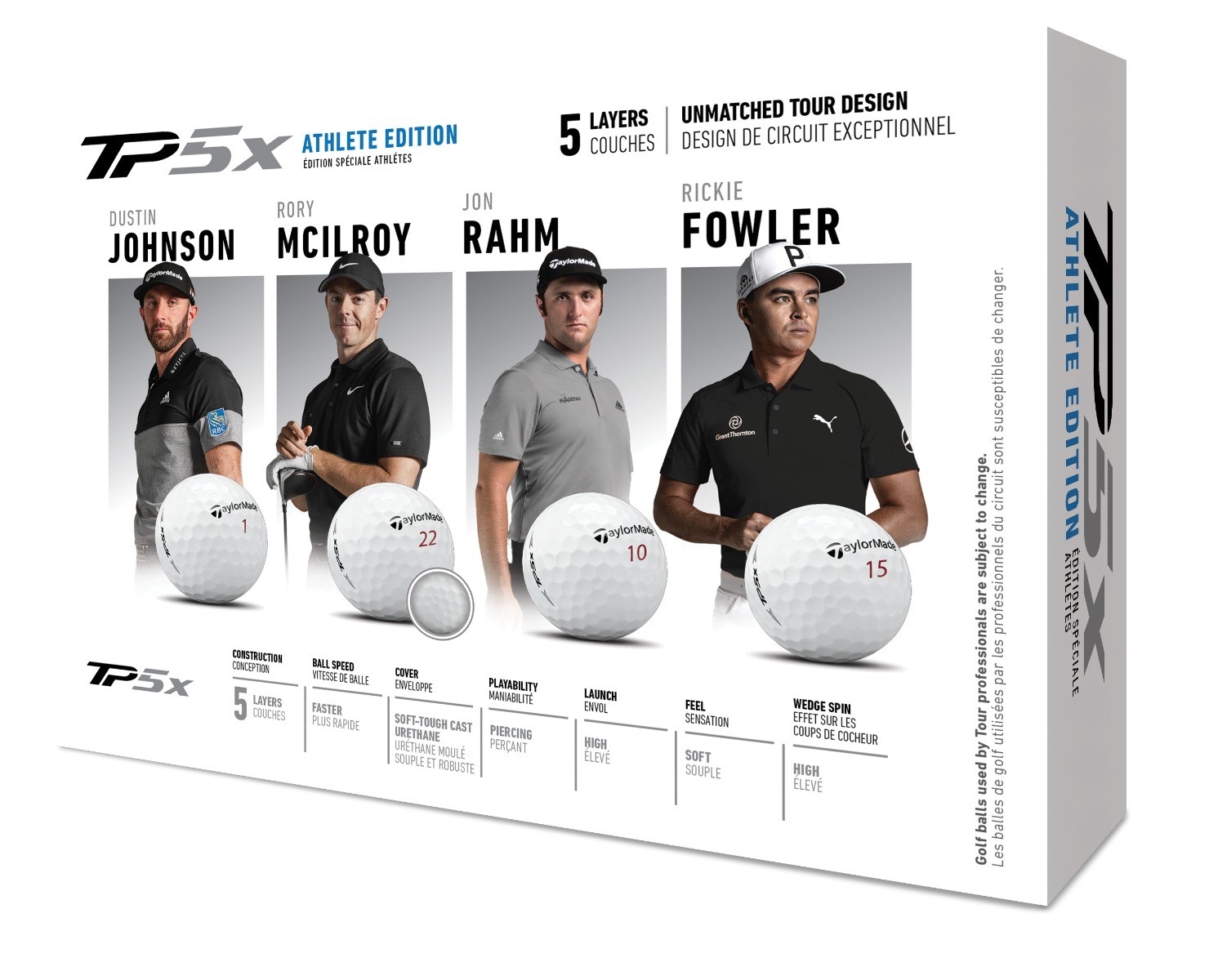 To celebrate the incredible success of the world's most complete tour ball, TaylorMade's new 'Athlete Edition' pack gives golfers the chance to play the exact balls used on tour by their favourite players, including the choice of Rickie Fowler, Dustin Johnson, Rory McIlroy and Jon Rahm.
Each ball has a specific number as requested by the player.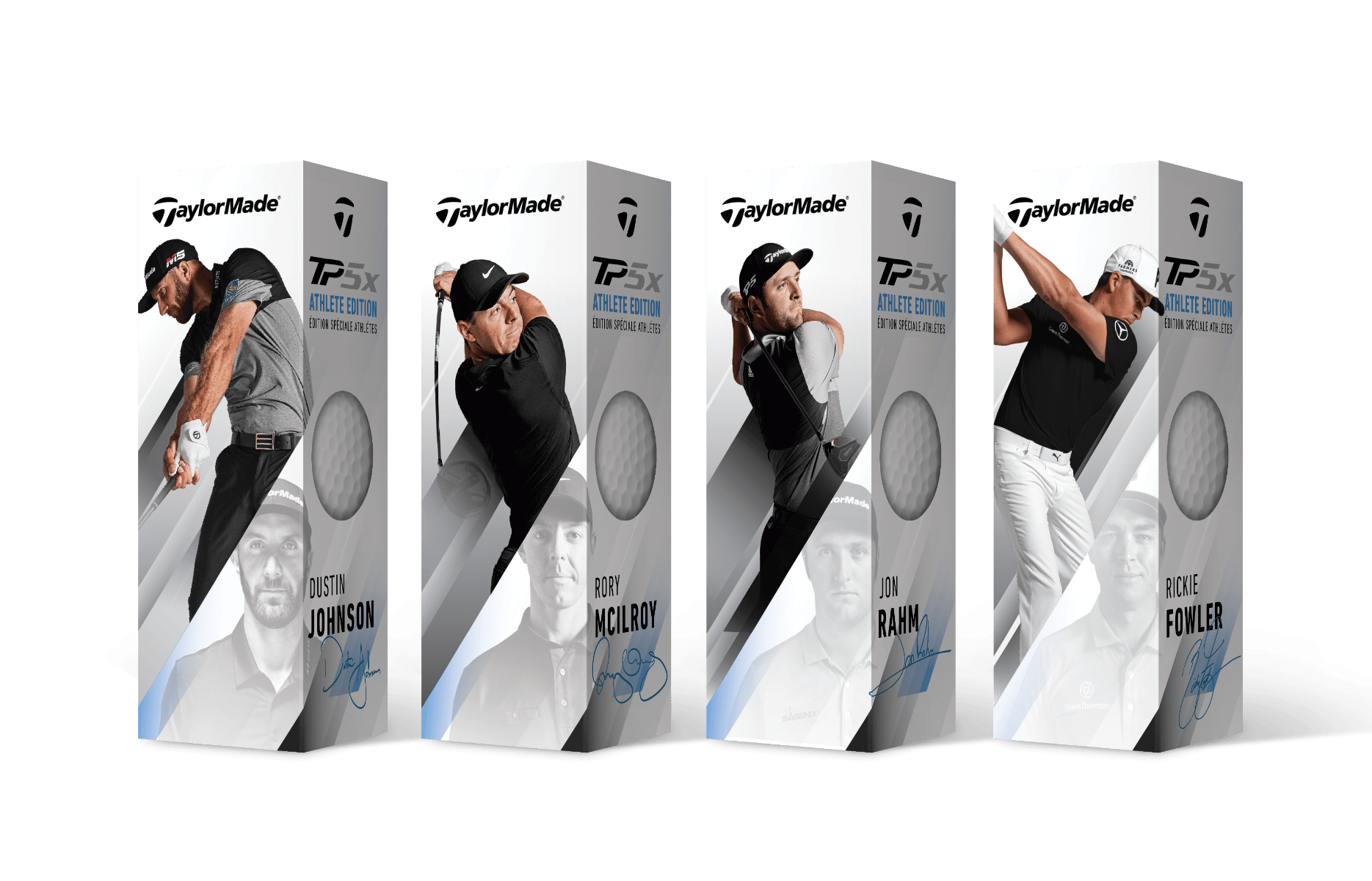 Their specifications are as follows:
TP5X :
 Rickie Fowler – #15, 
Dustin Johnson – #1, 
Rory McIlroy – #22,
Jon Rahm – #10.
TaylorMade has created the TP5X golf ball to launch higher and feel firmer and will generally be preferred by faster swing speed golfers.
Developed using a new Tri-Fast core technology that will give the ball progressive compression and maximum energy transfer that leads to incredibly fast ball speeds of your longer clubs for enhanced carry distances.
A dual-spin cover offers exceptional spin and control with from full wedges to short greenside shots. This has been achieved by using an ultra-soft cast Urethane cover and a semi-rigid inner-cover, these two covers maximise interaction and friction between the ball and the grooves of your club. The price of the athlete version is RM255 (RRP).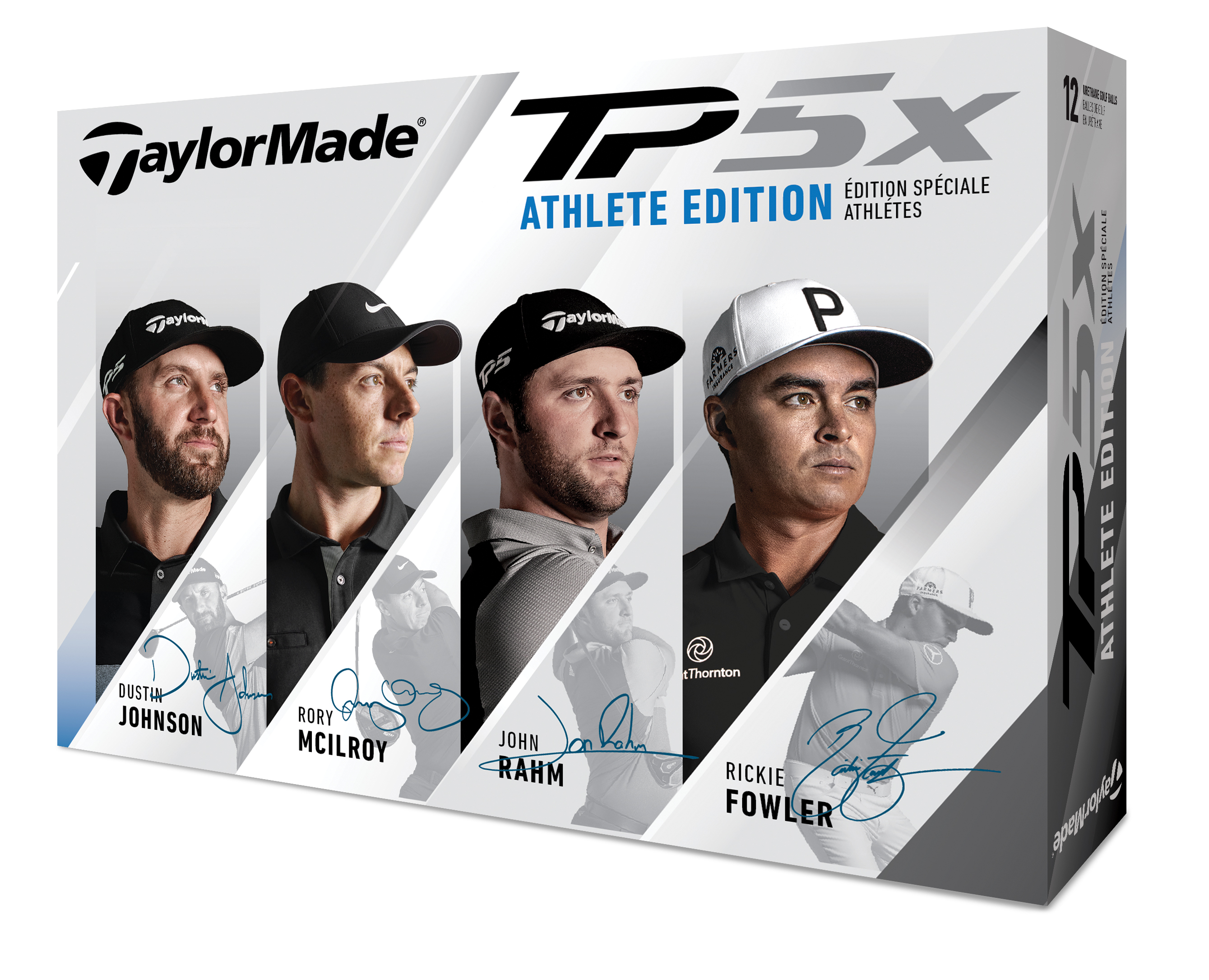 5 Layers. Zero Compromises.
TP5 and TP5x feature a Tri-Fast Core and Dual-Spin Cover that combines for a 5-layer golf ball construction that is specifically engineered to perform with every club in your bag.


Tri-Fast Core
The unique 3-layer core system in TP5 and TP5x features progressive compression, enabling maximum energy transfer and generating massive speed on full shots.


Dual-Spin Cover
The contrast of an ultra-soft cast urethane cover and a semi-rigid inner-cover creates maximum interaction between the cover and club grooves, resulting in exceptional spin performance with full wedge shots and pinpoint control from around the green.