Published on July 27, 2020
New Physical Therapy Centre Opens at Meru Valley Resort
---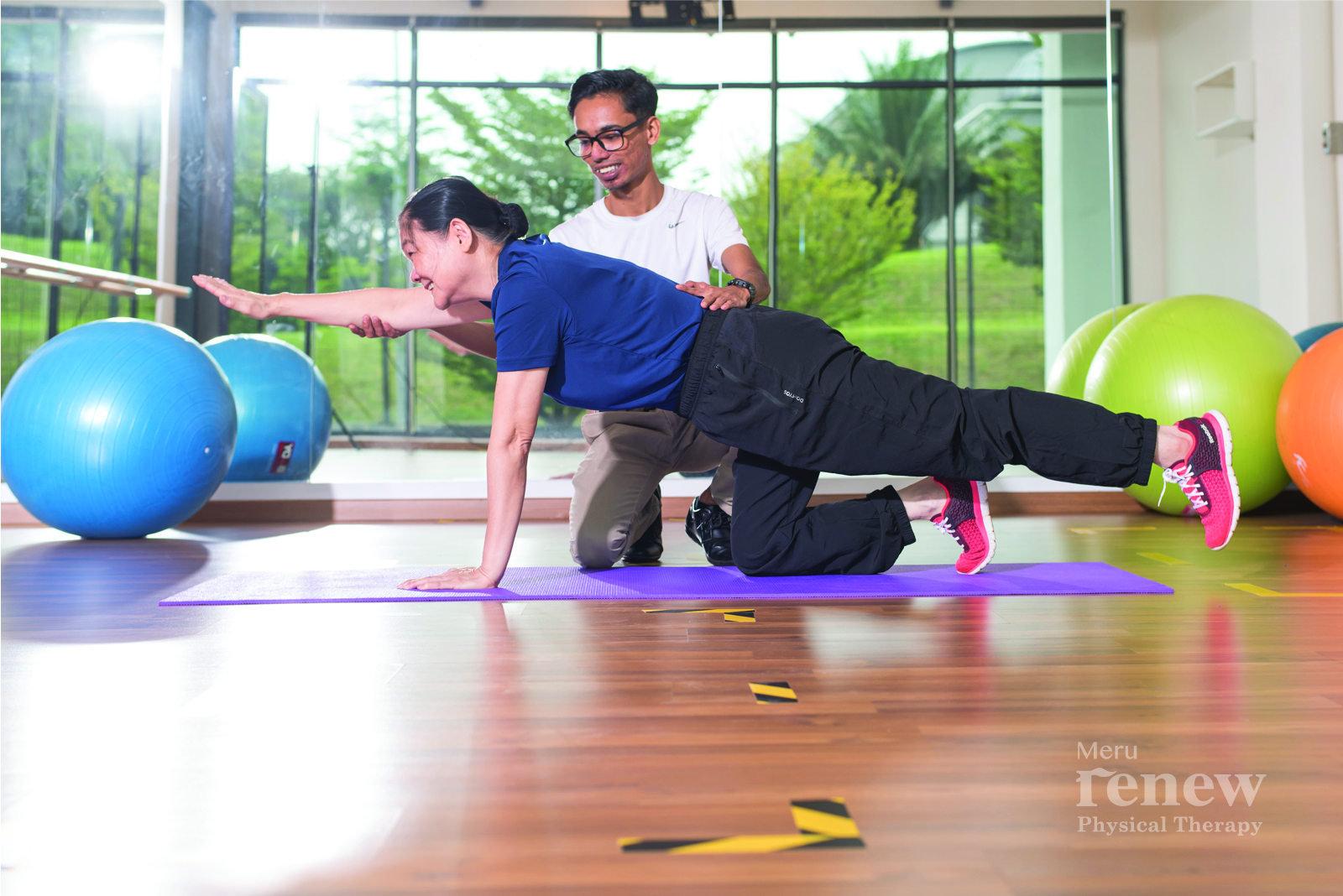 Meru Valley Resort has opened a new physical therapy centre called Meru Renew to complement the golf resort's wellness facilities. The centre will aim to restore function, reduce pain and prevent disability to achieve optimal health for all ages and levels of pain.
Meru Renew creates long term relief from aches and pains, treats sports injuries, aids stroke recovery, enables ageing well and corrects posture. The modern centre provides comprehensive treatment for all ages, no matter what pain or injury people may be suffering from.
Everyone can be at ease in a comfortable, air-conditioned treatment space equipped with electrotherapy, ultrasound and remedial massage. The centre offers an in-depth assessment and personalised care plan that caters to individual needs so that each can enjoy their active lifestyles to the full.
Feel renewed with these simple steps of dealing with pain, beginning with in-depth assessment and personalised treatment plan, which may include ultrasound, interferential treatment, wax therapy, Transcutaneous Electrical Nerve Stimulation (TENS), at-home exercises, helpful advice and a re-assessment.
To celebrate its opening, Meru Renew is offering a free assessment with a rebate voucher, if treatment is booked before 31 December 2020.
General Manager of Meru Valley Resort, Ms Florence Foo said: "We're pleased to open a physical therapy centre to grant easier access to pain relief and care closer to home. We are the first in Perak to have a one-stop medical centre that provides a medical clinic, physical therapy centre and wellness centre.
"Meru Valley Resort is committed to community health and wellbeing. Our expansion in healthcare includes an on-site doctor and healthcare clinic, physical therapy centre, specialised gym, wellness centre – including spa, hair and nails – and exercises classes from yoga, Tai Chi to Zumba.
Ms Foo added, "While undergoing treatment, anyone on a Meru Renew plan will be able to use the HUR equipped fitness centre on-site, which is specially designed for rehabilitation."
Meru Renew is open to all, daily from Monday-Friday, 8 am-5 pm, and Saturday, 8 am-12 noon.
For more information on treatment packages and to book an appointment, contact 05 529 3359. To learn more, or to schedule a free assessment visit merurenew.com.