Published on March 15, 2020
Built, Tested, and Designed for the Majors
---
At 16, when he tied for 16th in his first PGA Tour, Jordan Spieth was only just beginning to build his legacy. At 20, he tasted victory for the first time on the PGA Tour, a year later at 21 he won the Masters and the U.S. Open, then at 23, he won the Open Championship. Few players have made such a major impact on the sport in such little time and at such a young age. That's why when Jordan turned to Under Armour to create the Spieth 4 GTX, the design team harnessed data and insights to create our most scientifically driven golf shoe to-date to help him be even better than before.
Nothing is more vital to a golfer's swing than traction and torque. Using a data-driven approach, J.J. Rivet, a leader in biomechanics at the European Tour Performance Institute, analysed scientific insights into traction and its relationship with torque and rotation of a golf swing and directly incorporated his findings into the design of the Spieth 4.
It all starts with foot stabilization and ground contact that form the foundation of an effective golf swing and with Under Armour's patent-pending traction technology in the shoe, golfers are now able to get more power and accuracy out of each shot.
"Given the importance of power in a golfer's swing, we wanted traction to be a focal point for the Spieth 4 GTX. Through our insights and testing, we were able to engineer a golf shoe that extends force and power to a golfer's shot beginning with traction from the ground up," said J.J. Rivet, Head of Biomechanics & Sport Performance at the European Tour Performance Institute. In addition to its lightweight design, the Spieth 4 GTX drives targeted shots further by focusing in on stability and structural support from the ground up.
Jordan worked with Under Armour's research team to construct a shoe that not only meets the needs of every golfer, but yields them an opportunity to boost their game to the next level.
Power Through Traction
Traction can either make or break a golfer. With each swing, a golfer's forefoot will rotate laterally, while the heel rotates in the opposite medial direction. This unnatural movement pressures a golfer's balance by forcing the foot to slip out of position. With this challenge in mind, Under Armour's design team leveraged scientific findings to create and implement patent-pending rotational resistance into the Spieth 4 GTX. The Signature Rotational Resistance Traction™ technology creates traction through resistance in both vertical and horizontal directions to help keep the feet planted throughout the duration of a golf swing. Thus, the golfer is able to fully rotate their foot and leverage the ground to power through their swing and prevent slippage, providing the foundation for maximum control and minimum power loss.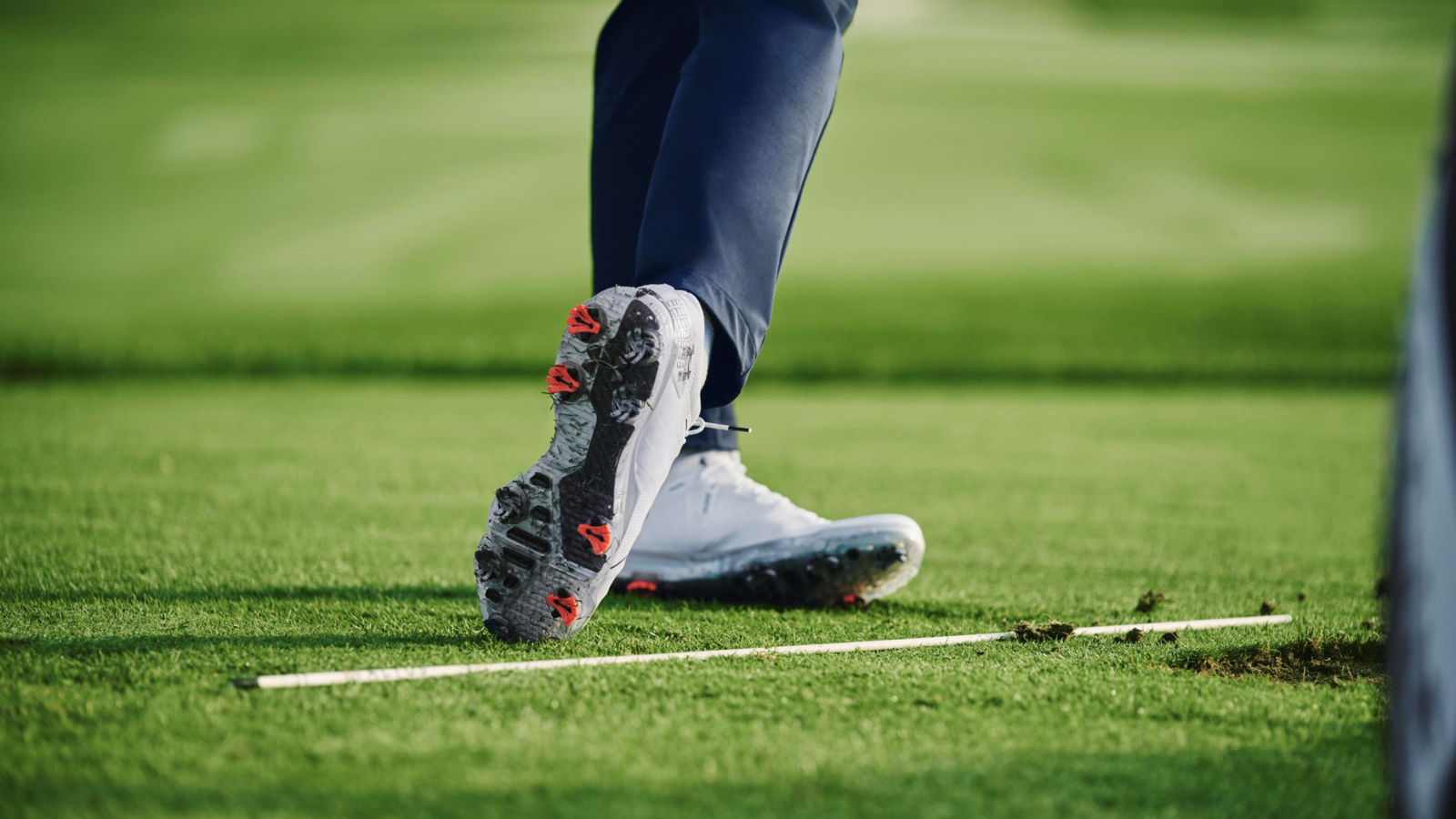 Precision Through Stability
Stability forms the bedrock of a dynamic golf shot. That's why the Spieth 4 GTX provides uncompromising support through a lightweight design with function in mind. By implementing a microfiber upper, 3D-molded quarter and tongue lining, and a dual durometer EVA footbed, the Spieth 4 GTX arms golfer's with the comfortability and supported base they need to lethally deliver the ball to the pin.
"Golfers are looking for the advantage of ground feel, but previously have had to give up cushion and support as a result. The data-driven Spieth 4 GTX now solves for both by providing more consistent swings and concentrated power, all while experiencing 360-degree comfort," quoted Michael Glancy, Sr. Design Manager, Golf Footwear.
Waterproofing Through Terrain
Jordan's illustrious career has taken him through a variety of terrains where he strutted the course in less than stellar weather conditions. In addition, tournaments can be lengthy, leaving Jordan to spend up to 10 hours in his golf shoes per day. This is why it was imperative to Jordan and the team at UA to equip the Spieth 4 GTX with GORE-TEX® fibers, offering 100% waterproof protection. The GORE-TEX fibers are designed to release perspiration in order to keep feet cool, while preventing water and loose debris from entering. Waterproofing is central to the Spieth 4 GTX's design and ensures Jordan is able to play at his best, even if the weather is not.
"Focus is the single greatest difference-maker on the course. The Spieth 4 GTX provides me with the comfort and support I need to hone in on my game and make the most of every shot," quoted Jordan Spieth.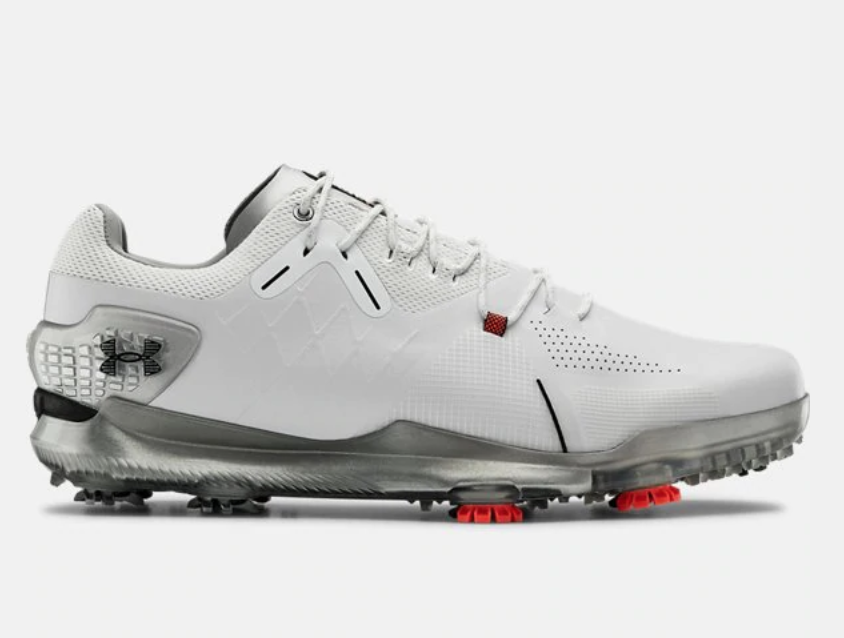 Product DNA
Breathable, Clarino® microfiber upper & a lightweight waterproof membrane keep you cool & dry
3D moulded quarter panel & tongue lining for added comfort & support
Dual durometer EVA footbed provides lateral support & medial softness to harness power
New, lower profile UA Rotational Resistance (RST 2.0) spikes for lockdown horizontal traction & comfort
Lightweight, durable TPU outsole with carbon insert for added support
2-year waterproof warranty
Weight: 13.8 oz.
The UA Spieth 4 is available at RM 999 at selected Under Armour Brand House and online at (https://www.underarmour.com.my/en-my/).