Published on January 13, 2020
Cobra Delivers a New Level of Iron Performance with SpeedZone Variable and One Length Offerings
---
Cobra Golf recently introduced its new King SpeedZone Irons – delivering ultra-low CG and increased ball speed thanks to the brand's first-ever carbon fibre topline. To deliver the fastest, best performing irons, COBRA's engineers took inspiration from design attributes of the fastest cars in the world, focusing its energies on five unique zones of performance to deliver two new sets of irons that provide the optimum blend of distance, consistency and forgiveness.  Below is an explanation of how Cobra has optimised these five zones of iron design in the SpeedZone Variable and One Length irons.
LIGHT ZONE – For the first time, Cobra utilizes two strips of Carbon Fiber to replace steel both on the topline and underneath the topline creating a new I-beam type of construction allowing for saved weight and structural soundness. Carbon fibre is 40% lighter than steel and saves 3 grams of discretionary weight to be repositioned low to increase ball speed and launch in the 4-7iron.
STABILITY ZONE – Cobra's engineers focused on high-speed stability through the use of Speedback shaping which creates a wider body design around the perimeter of the club that delivers increased MOI and aids in lower CG. The result is an iron that is both forgiving and accurate.
POWER ZONE – Speed and distance continue to be the number one performance attribute desired by golfers. Cobra's patented PWRSHELL Technology continues to offer increased speed and higher launch even on stronger lofted irons. The new forged PWRSHELL face in the SpeedZone iron features an updated E9 face structure that helps to lower the CG and create more return through a deeper undercut speed channel.
FEEL ZONE – While most golfers are looking for more distance and forgiveness, feel is still important. COBRA engineers focused on optimizing feel through the creation of a co-moulded medallion system that damps vibrations quickly for exceptional sound and feel even on off-centre strikes.
SPIN ZONE – Consistency of performance through trajectory and spin is optimized by the use of progressive spin technology that is 100% CNC milled throughout the set. V-grooves are utilized from the 4-6 iron to reduce spin and u-grooves on the 7-PW optimize spin and wedge-based grooves on the GW and SW to produce maximum spin for shots around the green.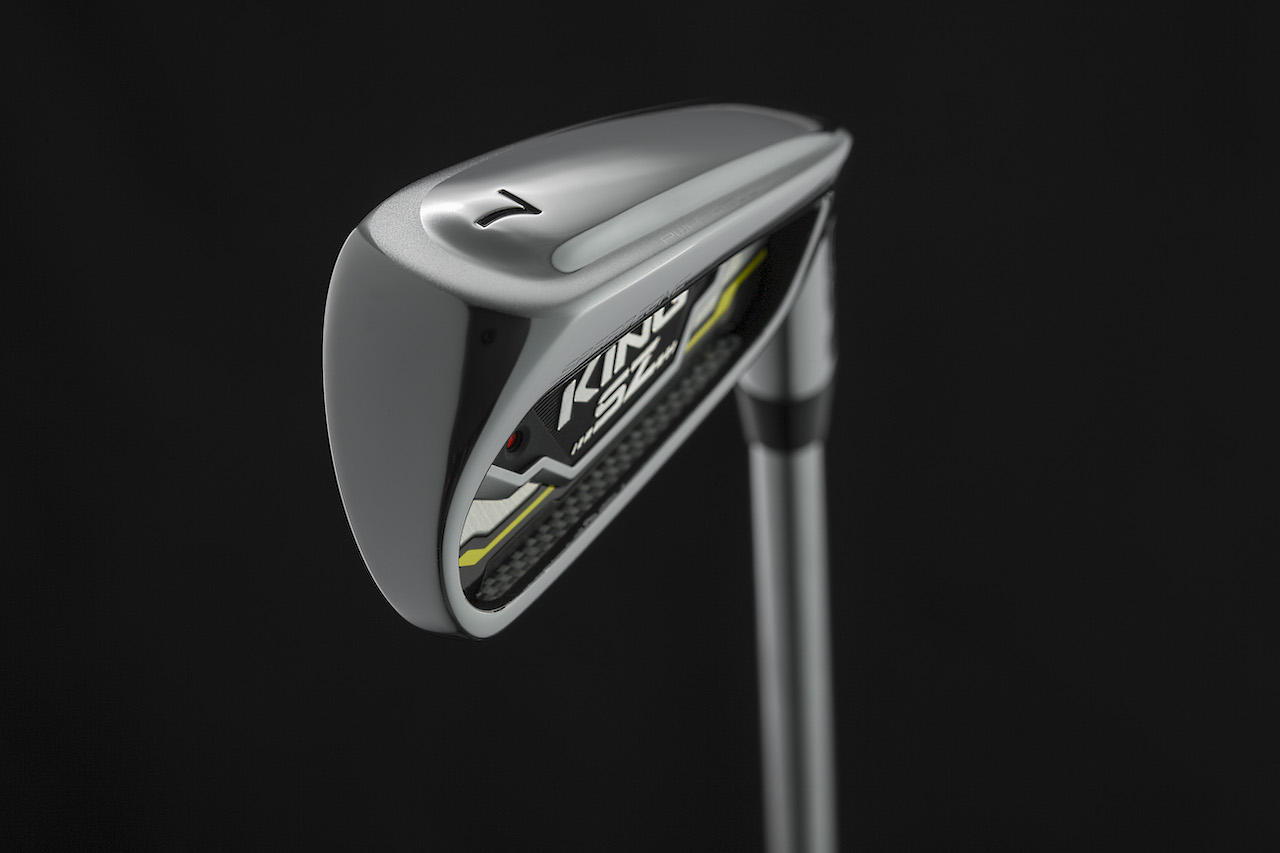 Cobra Golf offers two distinct iron models in the SpeedZone equipment family.  In addition to the aforementioned zones of performance, the King SpeedZon Variable Length Irons (graphite – SGD$1439/MYR$4299, steel – SGD$1299/MYR$4099)feature a progressive construction design – delivering progressive head shapes, grooves and hosel lengths that optimize launch and spin in the long irons, mid irons, and wedges.  The King SpeedZone One Length Irons (graphite – SGD$1439/MYR$4299, steel – SGD$1299/MYR$4099) offer all the magic of SpeedZone technology in a set design that promotes one repeatable setup and swing – for more consistency and accuracy.  Cobra achieves this simplified approach by offering matching lengths (37.50"), head weights and swing weights in every iron.  In addition, the use of fine-tuned lie angles and progressive shaft weighting optimizes high launch and forgiveness in the long irons, and lower launch with more control in the scoring irons and wedges.
"When designing irons, there is a delicate balance of delivering playability, feel and distance, and the SpeedZone Irons in both traditional and One length make-up provide all three attributes in spades," said Tom Olsavsky, VP of R&D for Cobra Puma Golf. "Our innovative SpeedZone technology has allowed us to maximise distance without giving up any feel or forgiveness."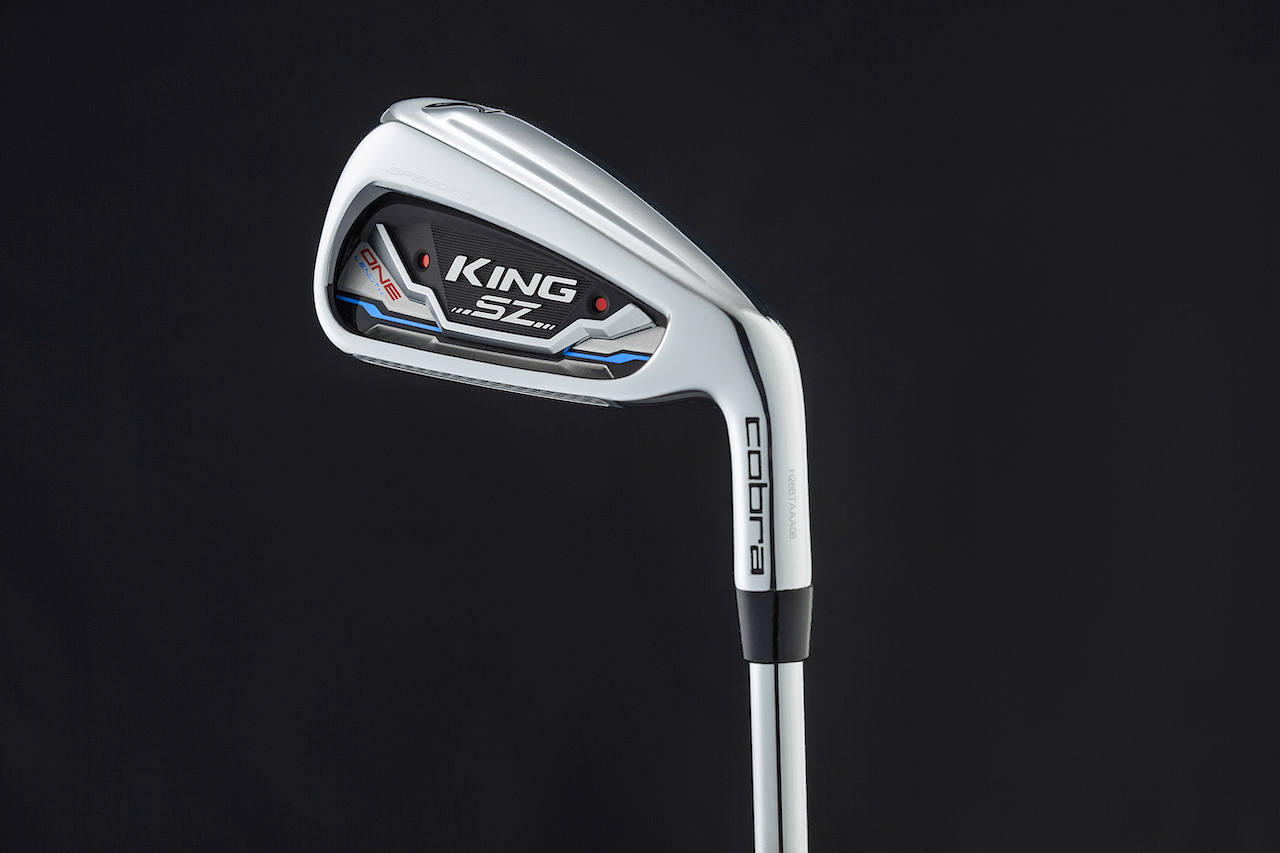 SpeedZone Variable Length irons are available stock in a KBS Tour 90 shaft in stiff or regular flex and a Lamkin Crossline Connect Black grip. The stock graphite offering is a UST Recoil ESX 460 shaft in stiff and regular flex.  Cobra SpeedZone One Length irons offering comes standard with a KBS Tour 80 (5-6i), KBS Tour 90 (7-9i) and KBS Wedge (PW) shaft in stiff or regular flex and a Lamkin Crossline Connect Blue grip.  The graphite stock offering is a UST Recoil ESX 460 (5-9i) and a UST Recoil ESX 480 (PW) in stiff and regular flex. The Asian spec offering comes in Cobra Speeder Evolution V graphite shaft (stiff and regular flexes) and Nippon NS PRO 950GH steel shaft (stiff and regular flexes).
The 2020 King Speedzone Irons (along with the full King SpeedZone family of products including irons, fairways and hybrids) will continue to employ Cobra Connect™ Powered by Arccos, the award-winning connected golf system that helps players of all skill levels make smarter, data-driven decisions. Electronically embedded sensors in the grip automatically record the distance and accuracy of every shot so golfers can track their improvements round-to-round.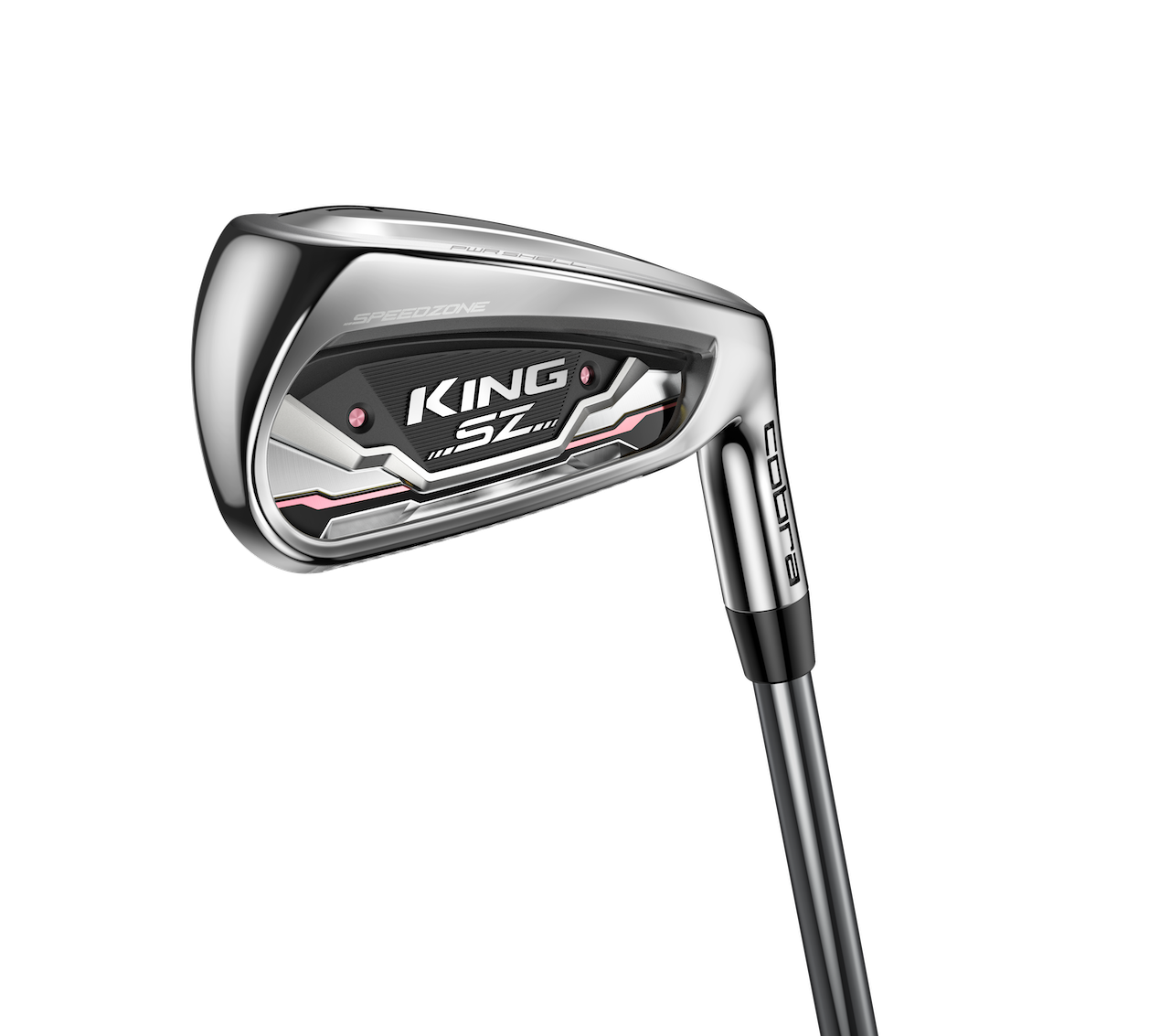 All SpeedZone products are available at retail and online, January 2020. For more information on the full King SpeedZonefamily visit, www.cobragolf.com.