Published on September 27, 2019
The Sublime Majesty
---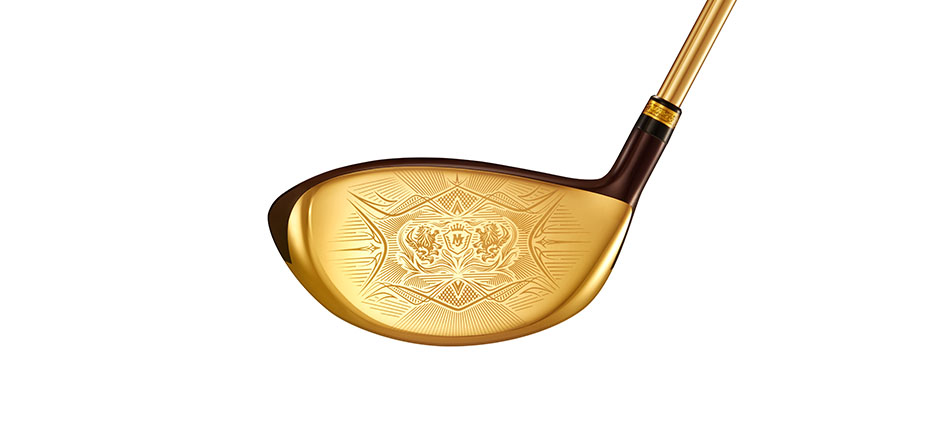 The luxury golf brand, Majesty, has launched its new premium Sublime series that delivers performance benefits exceeding the limitations of the USGA. The Sublime features the lightest design in the company's history utilising ultra-lightweight materials to enhance feel and distance. From materials to specs, the Majesty Sublime series was crafted for the executive golfer seeking sophistication and performance with no limits.
With the Sublime series, Majesty has created their ultimate set which features high COR design and double Gold I.P. 24 karat finish in their pursuit of perfection in both performance and aesthetics.
Driver & Fairway Woods
The Majesty Sublime metalwoods highlighted by a TF Spring Titanium face for explosive performance feature the lightest head weight in Majesty history and 24 karat gold shaft, putting them in a class of their own.
The ultra-thin TF Spring Titanium with non-isotropic dispersion of strength enables maximum ball speed off the face. The beautifully crafted face etching and Spider Web face technology bridges artistry and performance.
The Sublime series is hand shaped and polished by Majesty's "Takumi" master craftsman. The exquisite shape, fine finish, high trajectory design and repulsive face deliver unparalleled performance.
A 24 karat gold shaft offers a stunning finish that complements its performance. The premium headcover is constructed with genuine leather.
Irons
Majesty's Sublime irons are designed to provide executive golfers with an elevated experience from distance and feel to spin and control. The artisan's touch of laser etching detailing and diamond-like carbon finishing brings forth top-shelf elegance. High-density grooves for the #9 to SW deliver increased spin and precision on approach shots. The ultra-thin steel face, tapered from 1.4mm to 1.8mm, results in maximum ball speed off the face. Sublime sand wedge features premium performance grooves for optimal spin around the green. A 24 karat gold shaft offers a stunning finish that complements its performance.
Putter
The Majesty Sublime putter is for the executive golfer seeking excellence in visual design and technical progression. This club is masterfully handcrafted for superior confidence with every putt. The putter features a precision-milled alloy steel face with functionally integrated artistic design. The beautifully integrated sightline offers a superior alignment guide for the golfer. Crafted with a hard chrome body and gold face, this putter is masterfully crafted and engineered for unmatched feel and performance on the green.
The Majesty Sublime series is exclusively available in limited quantities through MST Golf. MST Golf is the exclusive distributor for Majesty in Malaysia and Singapore.