Published on September 25, 2019
Garmin Links Radar Functionality and Golf GPS Technology for the First Time to Bring Entertaining Gaming Experiences to the Approach G80
---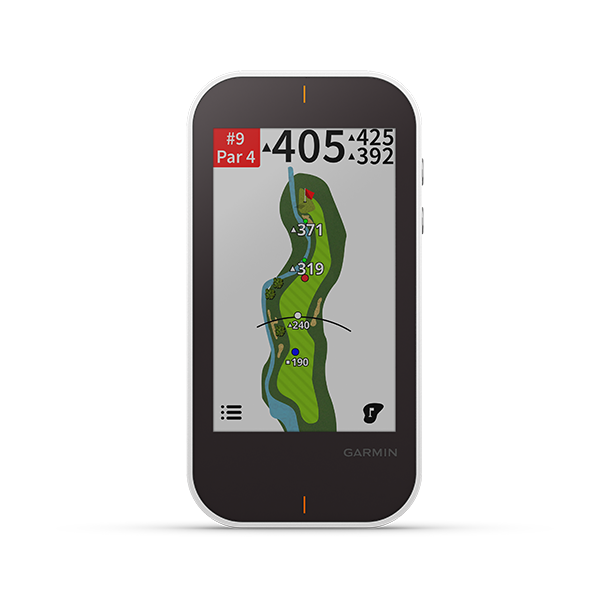 Garmin announced the all-in-one Approach G80, a premium GPS golf device that merges the company's renowned golf GPS technology with launch monitor capabilities to calculate advanced swing metrics.
The newly integrated radar capabilities allow golfers to analyse and consistently fine-tune their performance—on the range or during course play—by tracking their club head speed, ball speed, smash factor, swing tempo and estimated distance.
The slim Approach G80 offers a 3.5-inch sunlight-readable colour touchscreen with a rechargeable battery that lasts up to 15 hours (battery life may vary depending on usage), a quick access button to unveil the integrated radar features during play, and a sleek rear case divot has been implemented to allow the device to perfectly sit on a golf ball for better screen display viewing. By introducing a variety of new practice and game modes, the Approach G80 lets golfers test their skills on the driving range with the option to partake in virtual rounds on more than 41,000 preloaded full-colour courses around the world.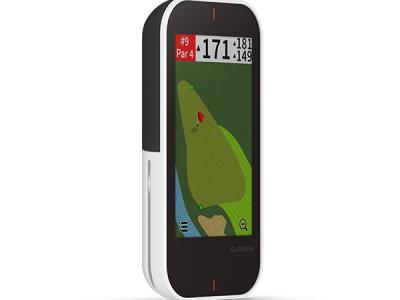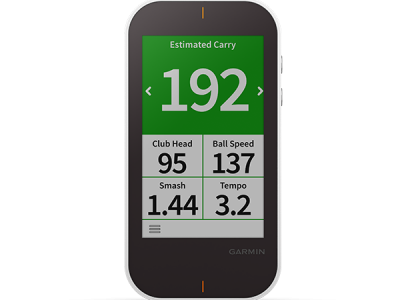 "With the Approach G80, golfers are finally able to take advantage of a golf GPS that integrates launch monitor capabilities to capture the necessary metrics to help elevate their game to the next level," said Dan Bartel, Garmin worldwide vice president of consumer sales. "The device serves as an all-in-one tutor that introduces advanced radar capabilities that are easy to use, and entertaining game modes that allow golfers to compete with friends on the driving range or even at home using a golf net."
Providing golfers the opportunity to test and improve skill sets is one of the main pillars of the Approach G80, as it comes equipped with useful practice and game modes— Warm-Up, Tempo Training, Virtual Round, and Target Practice. The device utilizes the built-in launch monitor during warm-ups and tempo training to determine ball speed, club head speed, smash factor, estimated distance, and suitable backswing and downswing timings to evaluate tempo for each individual user.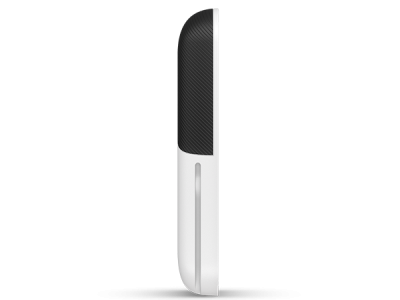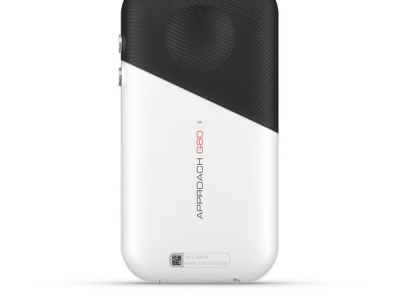 Additionally, the Approach G80 provides new gaming options that are fun for veterans of the sport and newcomers alike. Golfers can enjoy using the device to enhance consistency, to compete with friends on the driving range for bragging rights, or at home with different game modes. For example, Virtual Tournament allows golfers to raise the stakes by competing on famous courses with users worldwide, and Target Practice gives golfers gratifying challenges to zero in on their drives, irons and short game by receiving points for hitting specific targets in a one or two player challenge mode.
Once users are out on the course, they can use the Approach G80 to delve deeper into a feature set that is designed to deliver detailed precision for a thorough golfing experience. Features such as Touch Targeting allow players to touch any significant point shown on the display—whether it's the front, middle, back of the green, the fairway or even hazards and doglegs—to show the precise yardage to that specific spot.
Players can also increase the font size on the Approach G80 to easily read the yardage numbers to the front, back and middle of the green. With Green View, golf enthusiasts can zoom in on the green to adjust the day's pin location, or shift the flag to the position where they actually see it to improve overall accuracy. Whether golfers are facing an uphill or downhill shot during play, the PlaysLike Distance feature can automatically adjust yardages to a specific target based on the elevation where the golfer is standing. What's more, the Approach G80's PinPointer option works like a compass to easily guide users to the green during challenging blind shots.
Golfers can download the Garmin Golf app to take advantage of all the connected features associated with the Approach G80 including simulated tournaments on more than 41,000 courses worldwide and automatic course updates. Players will also be able to connect with other golfers by posting and reviewing stats, rankings, saving scorecards, and keeping competition alive by taking part in weekly leaderboards.
The Approach G80 is available now with a suggested retail price of RM2,399 at selected MST Golf stores.
The Approach G80 is the latest solution from Garmin's expanding outdoor segment, which focuses on developing technologies and innovations to enhance users' outdoor experiences. Whether hiking, hunting, trail running, mountain biking, golfing, diving or using satellite communication, Garmin outdoor devices are essential tools for outdoor enthusiasts of all levels.
For decades, Garmin has pioneered new GPS navigation and wireless devices and applications that are designed for people who live an active lifestyle. Garmin serves five primary markets, including automotive, aviation, fitness, marine, and outdoor recreation.