Published on August 16, 2019
The Latest EPIC Performance by Callaway – EPIC Flash Hybrid & EPIC Forged Irons.
---
Callaway Golf Malaysia released its latest addition to the EPIC Flash range launched earlier this year – The EPIC Flash Hybrid and EPIC Forged Irons that will be available at all retailers from September 2019 onwards.
The EPIC FLASH Hybrid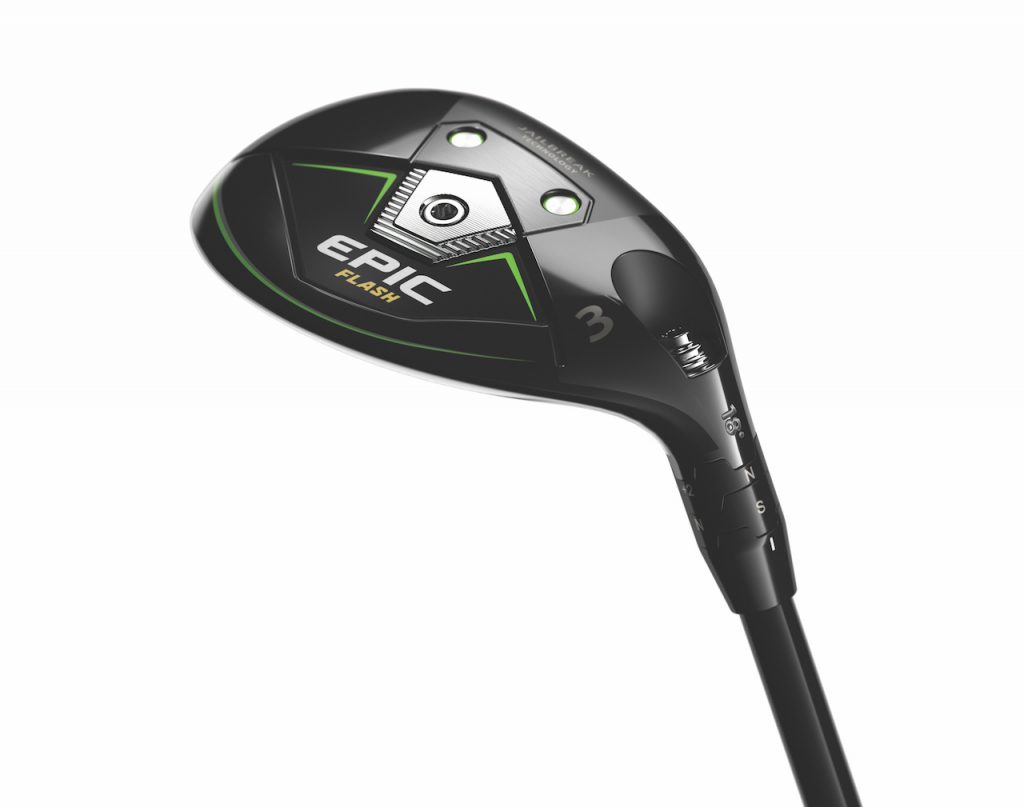 Callaway has engineered its most advanced hybrid innovations into one club to deliver total performance in a premium design.
EPIC Flash is built to increase ball speed, starting with Callaway's innovative Jailbreak Technology. Jailbreak features two internal bars that connect the crown to the sole, stabilizing and stiffening those two parts, and allowing the face to transfer more energy at impact. Callaway's ultra-thin forged Carpenter 455 steel clubface incorporates their renowned Face Cup technology for long, consistent distance on centre and off-centre hits.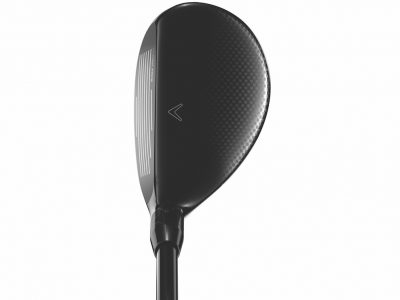 Callaway had also incorporated a MIM'ed (Metal-Injected Molding) Tungsten weight into the sole of the clubhead to further enhance launch and trajectory. This injection-moulding process uses finely powdered metal to create intricately shaped parts with tremendous precision, and the precise shape and weight of this MIM'ed Tungsten Piece is significantly heavier than steel. This helps them achieve the specific mass properties that are necessary to raise EPIC Flash's forgiveness and launch characteristics to their exacting standards.
EPIC Flash is the first hybrid engineered with their innovative and proprietary triaxial carbon fabric, called T2C, which Callaway first introduced in their EPIC Flash Drivers in January of 2019. The T2C has a tighter weave that allows them to take the weight from the crown and reposition it lower and deeper in the head for a controlled launch, and high MOI that promotes better distance and accuracy on mis-hits.
The new, lighter OptiFit 3 Hosel makes it even easier to dial in your launch and optimal ball flight with total adjustability and to complete this high-performance package, the stock premium Mitsubishi Tensei AV Silver shaft (special order only) offers a mid-launch, mid-spin flight profile to optimize control.
Models available: 3H (Adjustable 18 degree loft), 4H (Adjustable 21 degree loft) & 5H (adjustable 24 degree loft).
EPIC Forged Irons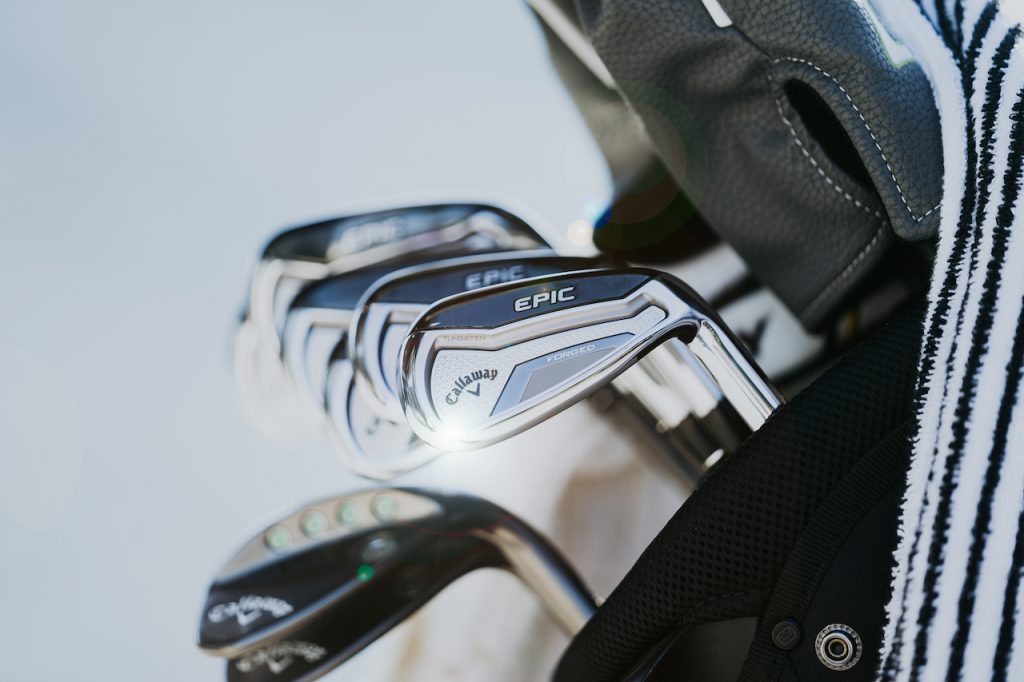 EPIC Forged is a stunningly beautiful iron, developed from precision engineering and meticulous craftsmanship. Callaway spent countless hours perfecting every surface and detail, from the elegant platinum chrome finish to the precise draft angles on the clubhead, even down to the exact fit of the multi-material body.
EPIC Forged delivers incredibly pure feel from a forged 1025 carbon steel. The turf interaction and sound at impact are exceptional, and for the first time ever, Callaway has engineered their dynamic Suspended Tungsten Core into a forged iron.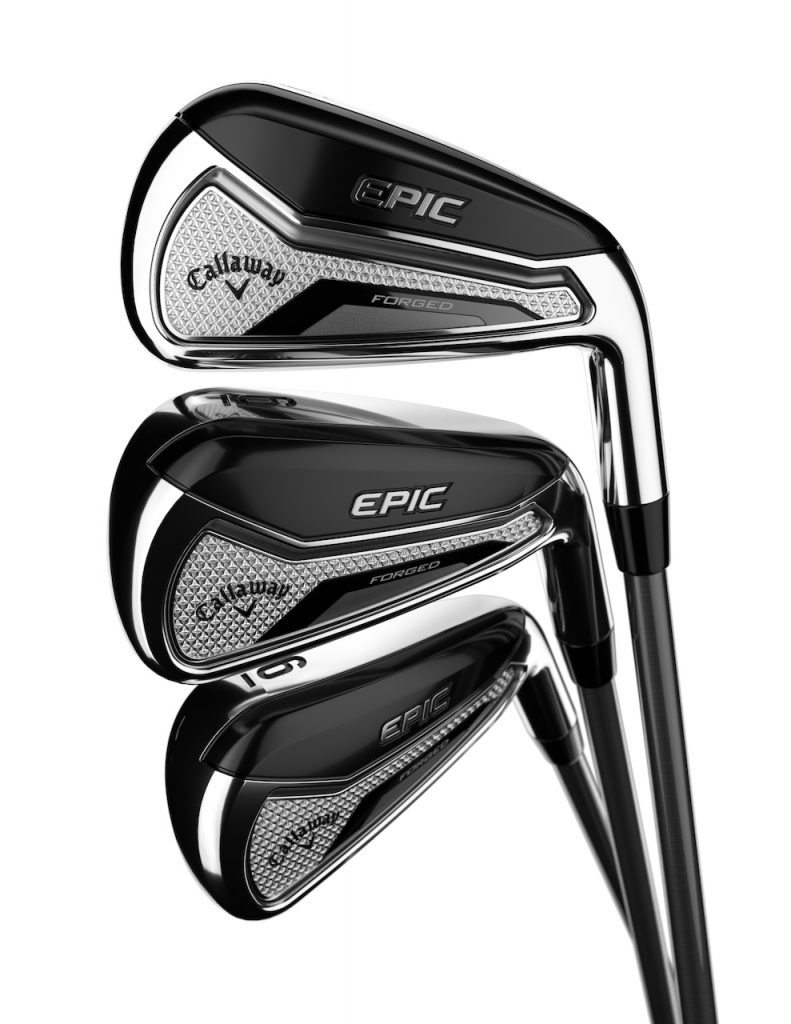 The Suspended Tungsten Core consists of a custom tungsten weight, which allows them to precisely position the centre of gravity for controlled launch. This weight is wrapped in a TPU over-mould and then suspended by their patented urethane microspheres.
Callaway has engineered their urethane microspheres to comprehensively absorb unwanted vibration without slowing the face. This, in turn, allows for an astonishingly thin and fast 360 Face Cup.
Together, these components promote a sublimely satisfying feel at impact, with eye-popping distance. It's an unbelievable performance combination and a remarkable achievement in golf club design and engineering.
To provide spin and control in the mid and long irons, they've implemented a new VFT pattern to promote consistent spin rates and ball speed. In the short irons, they've resistance welded a MIM'ed tungsten weight higher in the body to control trajectory and allow for aggressive shot-making.
EPIC Forged Irons are available in 5 iron – PW sets.