Published on January 11, 2019
J.Lindeberg Reveals its Spring/Summer 2019 Collection
---
J.Lindeberg recently revealed its Spring/Summer 2019 Collection, which will be available in the J.Lindeberg exclusive boutique store in Kelana Jaya as well as all Transview Golf outlets this February.
Reviewing the latest collection was Frankie Choo – Director of Transview Golf Malaysia and US-based professional golfer Kelly Tan – J.Lindeberg's only Malaysian Ambassador. The new Spring/Summer Collection features new silhouettes, colours, fabrics and details effectively bridging sports and fashion. It is merging yet clashing; it is an elevated product, designed for modern living.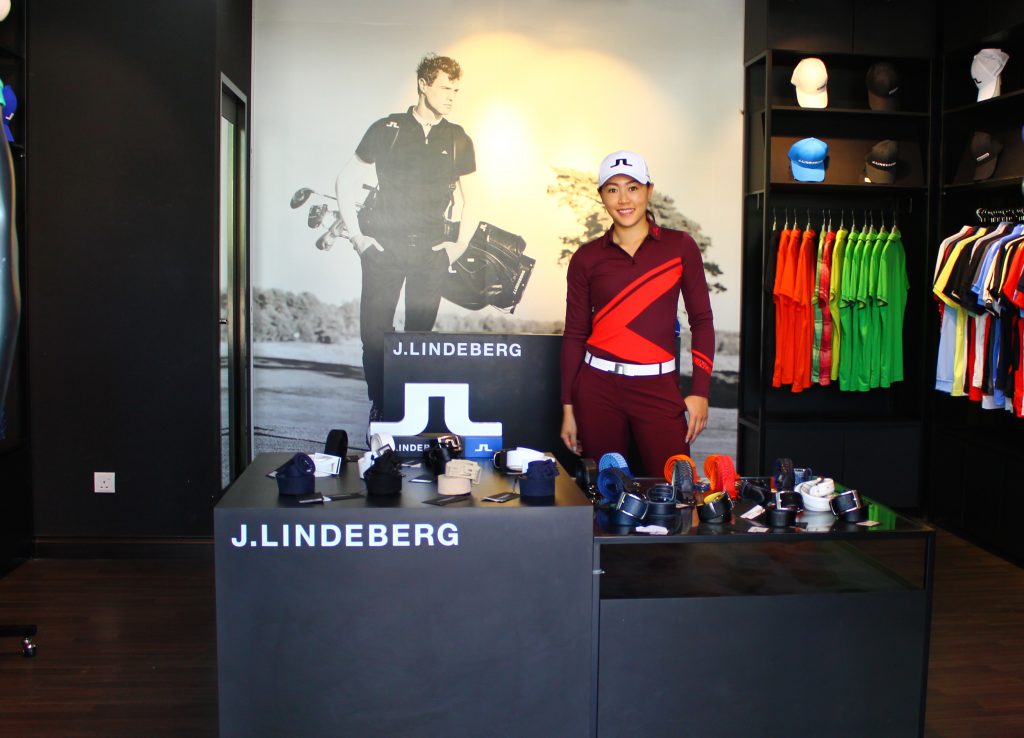 This season, the collection is inspired by the clash between the East and West Coasts of the USA. Inspired by East Coast lifestyle, the traditional preppy New England vibes and sailing in contrast with the West Coast influences such as surf, beach, an easy going nature and sun-bleached colours. The traditions and colour palettes of the two worlds meet across all concepts. New fabric innovations and broader colour palette are introduced in smaller drops. J.Lindeberg found new techniques for their best selling yarns, such as the jacquard used to make J.Lindeberg prints more durable and lighter. This technique also removes cut-lines for a more luxurious appearance; without the cut-line, the final garment is more comfortable and lightweight.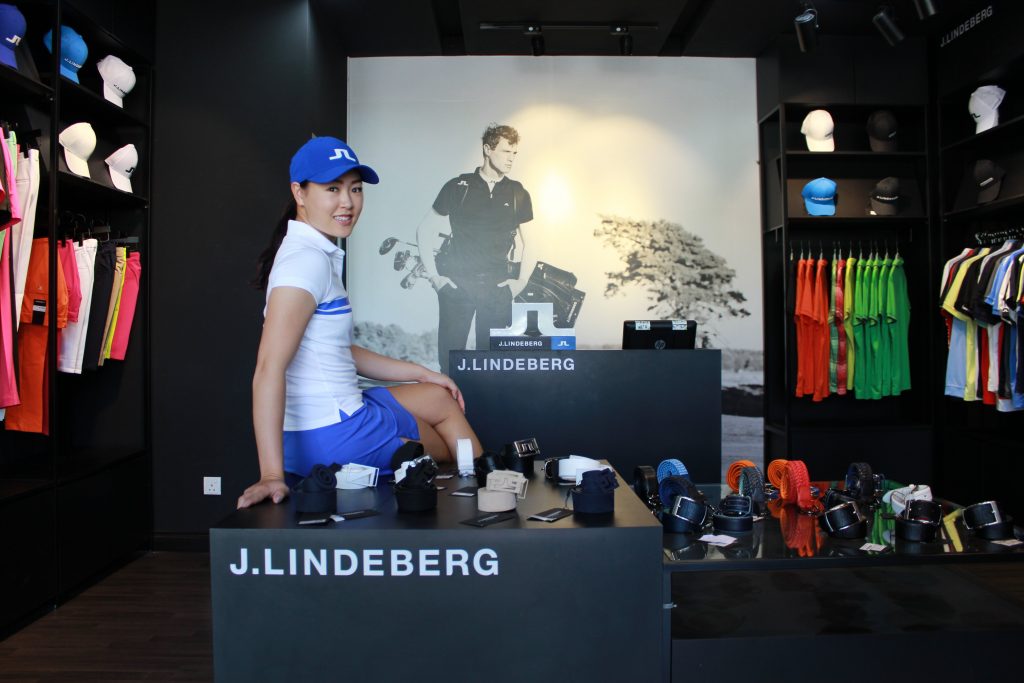 Frankie Choo, Director of Transview Golf Sdn Bhd shared," We are excited with this new collection as for summer golf here in our weather we are indeed pleased that J.Lindeberg has introduced some essential fabric updates that are both breathable and cooling while adding a fashion look and feel. Even the fabric in trousers called summer twill is introduced for easy transition between on-course and off-course wear. For this Spring/Summer collection, there will be a total of over twenty collections of apparel for men and over five collections for women. Aside from that, there will also be a jacket collection and other accessories like arm sleeves, belts, caps, golf bags and umbrella to complete the range."
Choo added," We are also delighted to have Kelly Tan join us during her break in Malaysia. We are really proud of her achievements thus far and have never stopped believing in her since we spotted her during her amateur days back in the late 2000. Transview Golf supported Kelly when she was making her debut in the Sime Darby LPGA in 2010 as an amateur. We decked her in J.Lindeberg as at that time we were aggressively promoting the brand after signing our exclusive dealership with J.Lindeberg for SEA, and aside from that, we also supported her with equipment and footwear. Seeing her as the only Malaysian J.Lindeberg Ambassador now makes us proud that we had opened doors for her, supporting her journey as a professional. "
Kelly Tan, J.Lindeberg Ambassador added, "I've always been grateful to Transview Golf who helped me during my amateur days and assisting in paving my way to being endorsed by J.Lindeberg when I turned professional. It gave me the confidence to jump-start my professional career in the LPGA. That was four years ago. Now, I am looking forward to donning this new collection when I start my season in the Symetra Tour in March. I am proud to wear their apparel on and off the golf course and their design fits me well. I've always loved the simple, classic and stylish look. "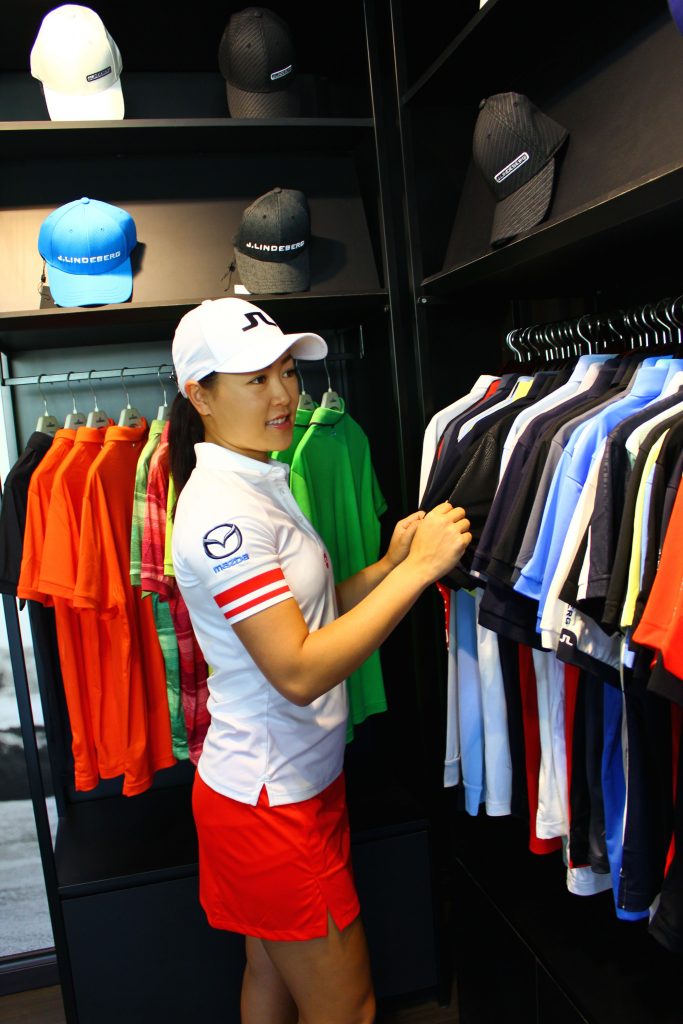 Sharing some updates of her professional career as well as a J.Lindeberg's Ambassador, Tan added, "Seeing such a professional brand evolve over the years and continue to strive to be a leader in the golf industry; it has inspired me to do the same in my golf career. Even though there are setbacks and many challenges, it continues to encourage me, being an ambassador for the brand and seeing that J.Lindeberg believes in me, I believe that anything is possible. I will be flying back to the US in March to work with my coach – Gary Gilchrist for a few weeks before I start my Symetra Tour season. The reason I am back here is that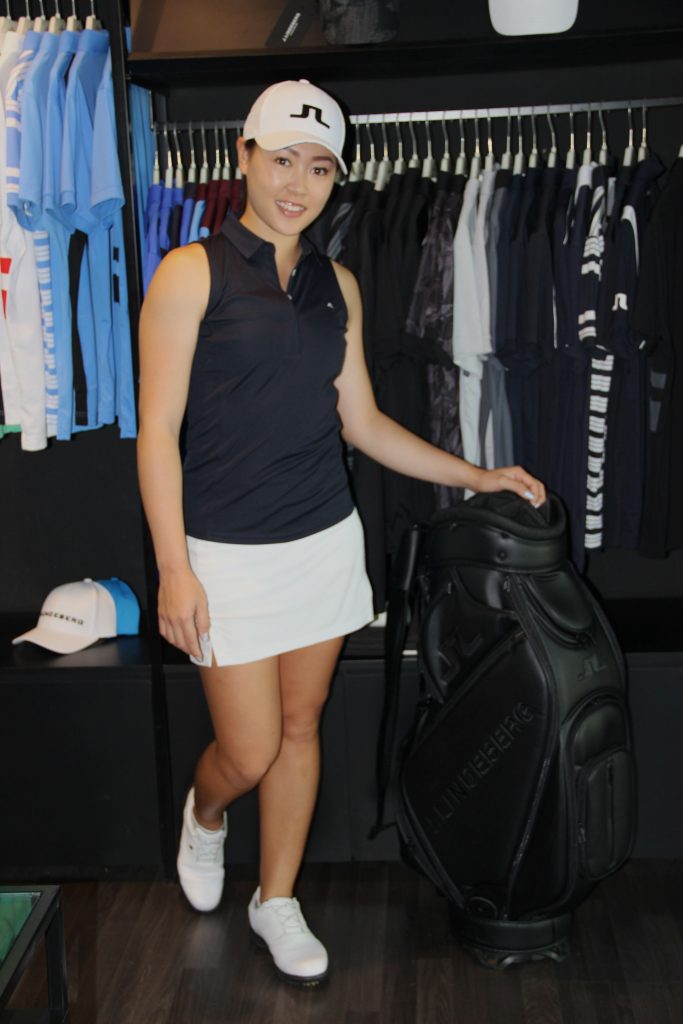 I will be part of a reality golf TV show called the Cinderella Story, which will be filmed in Korea and Malaysia. My plans this year is to build back my confidence and continue my pursuit to gain full status on the LPGA Tour again. I want to continue to be a good example to Malaysian juniors so they could follow in my footsteps; inspiring and encouraging them to believe in their dreams. I would love to see the continued growth of junior golf in Malaysia, hence, I hope I can inspire people to be active and to support junior development."
The not to be missed J.Lindeberg Spring Summer 2019 Collection will be available at all Transview Golf outlets this February as well as J.Lindeberg exclusive boutique.