Published on October 15, 2018
MST Golf Appointed as TaylorMade Exclusive Distribution Partner for Malaysia and Singapore
---
Taylormade Golf Company announced the appointment of MST Golf as its exclusive distribution partner in Malaysia and Singapore, effective 1 October 2018 in TPC Kuala Lumpur recently.
The event took the form of a "Town Hall" meeting with all existing dealers, as part of TaylorMade and MST Golf efforts to minimize any disruption to dealers' business,especially during the transition period from TaylorMade subsidiary business to distribution operation. It also provided an open dialogue platform for the brand & new distributor to address dealers' questions and concerns.
TaylorMade management team lead by Mark Sheldon-Allen, VP/Managing Director of TaylorMade Japan& Asia expressed sincere thanks to all dealers for their support, especially during this transition period. "Given their experience and strength, passion and support for Golf and the TaylorMade Brand, we are excited to be working with MST Golf as our strategic partner for the Singapore and Malaysia markets," said Mark Sheldon-Allen.  "We really look forward to growing and taking TaylorMade to the next level in these markets."
A new TaylorMade team has been set up under MST Golf Wholesale Division, to manage the brand and distribution. "Our Wholesale Division manages regional distribution and is managed above MST Golf Retail," said Ng Yap, CEO of MST Golf. "The new TaylorMade team will manage the brand and service dealers including MST Golf Retail in the same way TaylorMade Adidas Golf did when they were managing as a subsidiary company."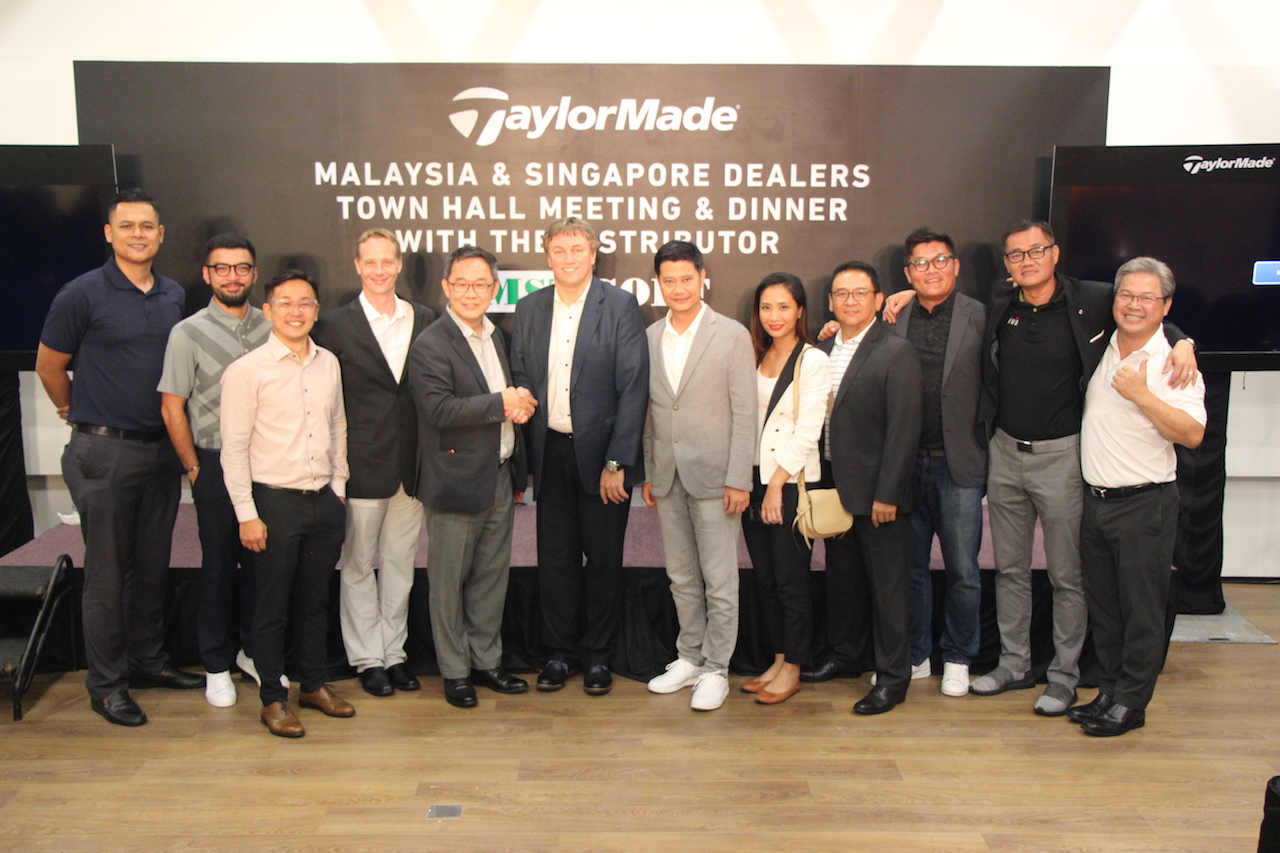 TaylorMade took the opportunity during the event to launch 3 new products; (i) GAPR, a new Rescue Iron with 3 distinct heads; (ii) M Gloire, a premium model from Japan now part of the M family of products; (iii) P760 Irons, players irons with enhanced forgiveness properties.