Published on June 19, 2018
Japan Art and Design are at the Core of ONOFF and GIII Craftsmanship
---
ONOFF Golf recently consolidated their position in the Malaysian market by sending a senior delegation to make the point and launch their new line of equipment.
A subsidiary of the Japanese conglomerate Daiwa, ONOFF was represented on the Kuala Lumpur visit by their Overseas Sales Senior Expert Ryoji Mori, Sporting Goods Division Manager Shinobu Kobayashi, Overseas Marketing Manager Tario Cham and Overseas Sales Manager Reiji Hirano, who said while they were pleased with their market share, they were looking to further develop new means of making further inroads and becoming more visible.
Speaking on the sidelines of the launch, where the seventh generation of GIII Daiwa high performance and premium golf clubs were also unveiled, Tario said: "We've had a long and distinguished partnership in Malaysia and with the new ONOFF and GIII lines, we are excited of what lies ahead.
"In Malaysia our partnership has always been with MST GOLF and we appreciate the fact that they are a vibrant company and also the largest and best retail golf chain in this country.
"So far as Daiwa is concerned, we believe we have the best partner in the business here and we look forward to forging a stronger relationship with them in the golf industry," added Tario.
At the press meet, Tario gave a brief insight on the parent company as well as detailed the new AKA line of equipment from ONOFF and the latest GIII range that draws on over 45 years of golf club manufacturing experience. Both lines feature drivers, fairway woods, utility clubs and irons.
Explaining the concept of Monozukuri that is synonymously associated with Daiwa, Tario said: "Basically, it's the art of making things or creating things – 'Made in Japan'. This leads people to think of unique designs and great quality. And that's what it is.
"People think of style, innovation and premium craftsmanship. But it's also more than that. It is an attitude and state of mind. It is the spirit of not only making excellent products, but constantly striving to improve on that through better designs and better manufacturing."
Tario added: "For us, things are not confined to the golf course. ONOFF represents a lifestyle of On and Off the golf course. And for GIII it's a special focus on the senior golfer looking for superior performance."
Commenting on the new 2018 AKA line, Tario said it was an all-new design for more distance and more forgiveness.
"This AKA series comes with a new two-tone crown with a metallic navy colour and satin topline and has some key improvements incorporated in several areas.
"With redesigned Power Trenches on the sole and a new external Power Trench on the crown, these clubs are set to make an impact. The Trenches on the sole have been made longer, deeper and wider and run parallel to the club's leading edge.
"These changes significantly improve the spring effect over a much larger area of the face, which in turn generates more ball speed for more distance and the larger sweet spot minimises distance lost on off-centre strikes," said Tario.
"The new GIII clubs feature flowing lines and intricate design accents showcasing Japanese art and craftsmanship. Kiriko glass etched patterns are laser engraved on both the face and sole (on the back for the iron) and are underlined by a premium finished head with a metallic gold crown and silver satin face," he said
The new GIII woods also feature a new Triple Power Trench with grooves in the crown, toe and heel.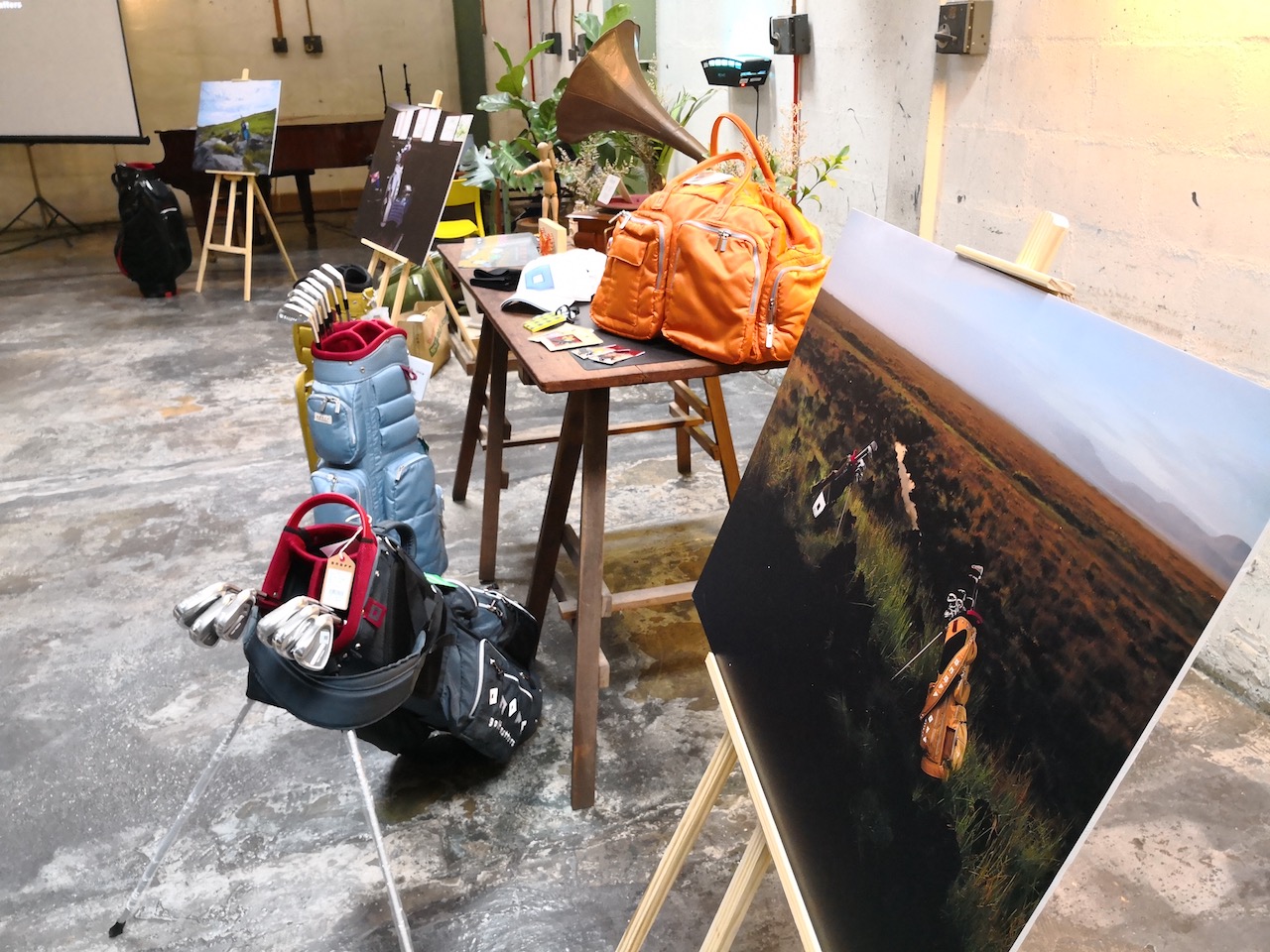 "These features help create our largest sweet spot yet for more ball speed and more forgiveness," added Tario. "Our proprietary Neo Titanium Hi-COR face creates a superior spring effect and is a key feature of Daiwa's distance technology. The driver at 0.875 COR is one of the highest beyond the driver limits on the market today and is complemented by Hi-COR fairway woods and utilities."
All the new ONOFF and GIII equipment is available at MST GOLF stores.