Published on December 22, 2020
Work from Home in Beachfront Luxury: Anantara Desaru Coast Residences Offer Award-Winning Second Home Investment Opportunity
---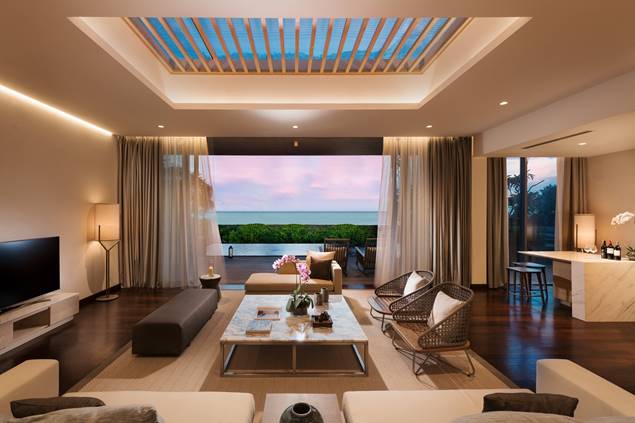 The COVID-19 pandemic has changed how the world lives. With a reaffirmed appreciation for time spent with family and friends, and a re-prioritisation of life in harmony with nature, people have also discovered the possibilities of working – and learning – from virtually anywhere.
The trend toward purchasing second homes in resort destinations reflects these shifting norms. According to Knight Frank's Global Buyer Survey 2020 – undertaken in June 2020 across 44 countries, more than 26 percent of respondents said they were more likely to buy a second home as a result of the pandemic. For investors, the appeal of a second home lies in the potential returns – both short-term in the form of rental income and long-term through land and villa capital appreciation. For families, a second home is a holiday-ready space to share with loved ones. For city dwellers, it offers an opportunity to live and work closer to nature, and refocus on wellbeing in the post-pandemic era.
Minor International, one of the largest hospitality, restaurant and lifestyle companies in Asia Pacific, is offering its award-winning Anantara Desaru Coast Residences as the ideal second home investment for those looking to embrace a healthier lifestyle while remaining plugged in to work.
Situated along 17 kilometers of pristine beach on the Malay Peninsula and facing the South China Sea, Anantara Desaru Coast Residences offers family-friendly, luxurious villas with modern resort amenities, fully-furnished, customisable living spaces, and the privacy and seclusion of an idyllic seaside hideaway. The development is located within easy reach of Kuala Lumpur and Singapore by road, eliminating the need to rely on air travel.
"As digital nomadism gains traction, many people are finding themselves transitioning from an office setting to extended – or even permanent – telecommuting," said Mr. Micah Tamthai, Vice President of Real Estate, Minor International. "As more city dwellers seek to establish a 'home away from home' from which they can work remotely, Anantara Desaru Coast Residences is an ideal investment, offering a turnkey, luxury holiday home where you can get away while staying connected."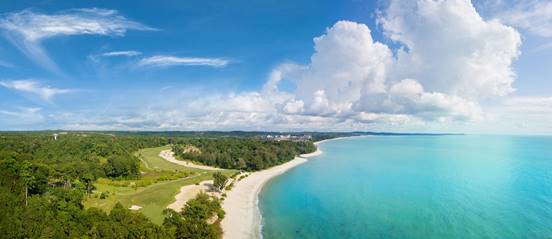 Jointly developed with Themed Attractions Resorts & Hotels (TAR&H) and recently awarded Best Luxury Landed Development and Best Landed Development in Malaysia by the Asia Property Awards (Malaysia), Anantara Desaru Coast Residences features 20 three- and four-bedroom private pool villas ranging in size from 3,100 to 6,426 square feet. The development is managed and serviced year-round by the adjacent five-star Anantara Desaru Coast Resort & Villas, and offers residents full access to the resort's world-class facilities, including a private beach, a lagoon pool, an ocean-fronting infinity pool, Anantara Spa, fitness centre, kids' and teens' clubs as well as local and international dining options.
All Anantara residences offer the assurance of a trusted, global hospitality brand in upholding high standards of health and hygiene and ensuring that the safety and wellbeing of owners and residents are emphasised as the top priority.
Desaru Coast is an emerging coastal destination that is well supported by existing and upcoming infrastructure, offering a selection of internationally renowned branded hotels and resorts, two championship golf courses by The Els Club Desaru Coast, the Adventure Waterpark – one of the world's largest, a variety of beach and water activities, as well as shopping and dining venues.
Private villas at Anantara Desaru Coast Residences are available for purchase at a starting price of RM 7.5 million. For information about Anantara Desaru Coast Residences, please visit: www.anantaradesaru-residences.com. A private viewing can be arranged by contacting +60 19 241 2296 or propertysales@minor.com