Published on March 1, 2019
The First Italian Afternoon Tea in Bukit Bintang by Chef Marco from Prego, The Westin Kuala Lumpur
---
Spend your afternoon in Prego at The Westin Kuala Lumpur, together with your family, friends or colleagues in a classic Italian setting with welcoming service, transforming a traditional tea experience into a great value indulgent treat for everyone. The Westin Kuala Lumpur brings the first Italian Afternoon Tea to Bukit Bintang introduced by its new talented Italian Chef Marco De Cecco.
Although it is a known fact that afternoon tea concept is not hugely applied in the Italian culture, The Westin Kuala Lumpur innovates and goes beyond the established to introduce its latest creation with authentic well-known pastries from Northern and Southern Italy. Chef Marco creates a perfect combo of Afternoon Tea with an Italian touch of saltiness and sweetness. He brings back Italy with him to Bukit Bintang and all his secret recipes to be savoured by the public. One can simply indulge on Italian gourmet daily at Prego now.
"I decided to bring back Italy to Bukit Bintang with this new Afternoon Tea concept. It represents my origins and what I grew up with, adding personal touches from my childhood memories and travels across Italy. Mangia Mangia, as we say at home," said Chef Marco De Cecco, who interestingly studied Engineering before indulging in his true passion.
Prego also provides you with a cosy and comfortable environment featuring classic home-style Italian favourites, including wood fired pizzas and homemade pasta to enjoy a refreshing afternoon tea.
The Menu
 The traditional three-tier set starts from the lowest tier to the top from savoury to sweet. Chef Marco carefully picks Italian Calzone, Oven Baked Black Olives, Warm Italian Puff Pastry with Spinach and Ricotta nicely served on a wooden plate.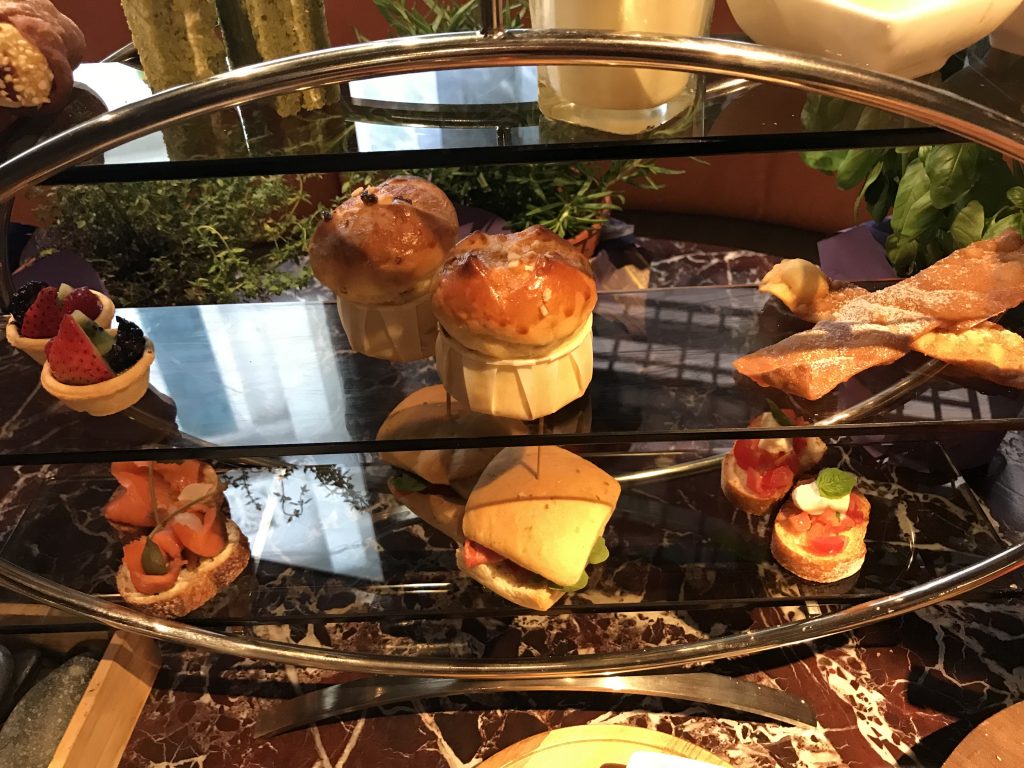 To start the Italian traditional tasty journey, the first tier serves two types of crispy Bruschetta and Rosemary Focaccia Sandwich.
The middle tier serves Crostoli (Deep Fried Dough) dusted with Cinnamon Sugar, Crostata di Frutta (Fruit Tart), and Traditional Italian Panettone Sponge.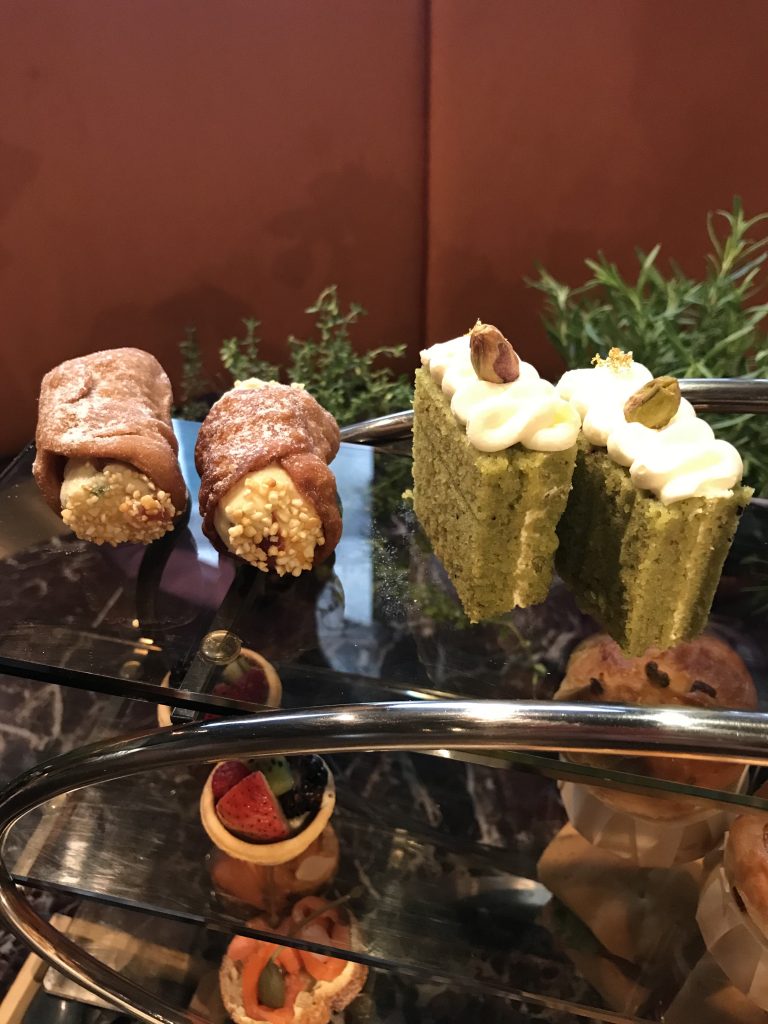 The top tier is to satisfy your sweet tooth with Vanilla Panna Cotta with berries, Sponge Cake with Pistachio Cream, Traditional Italian Tiramisu, Mini Cannoli from Sicily, Stuffed Ricotta and Candied Fruits.
These delicious traditional treats are complemented with your favourite choice of tea. Coffee or wine is also available for the set at a different rate.
This delightful Italian themed afternoon tea is offered to guests from Monday to Saturday from 2 pm to 6 pm at RM98 nett for two persons.
This is one offering that should not be missed!