Published on July 12, 2018
The Ancient Ruins of Angkor Wat
---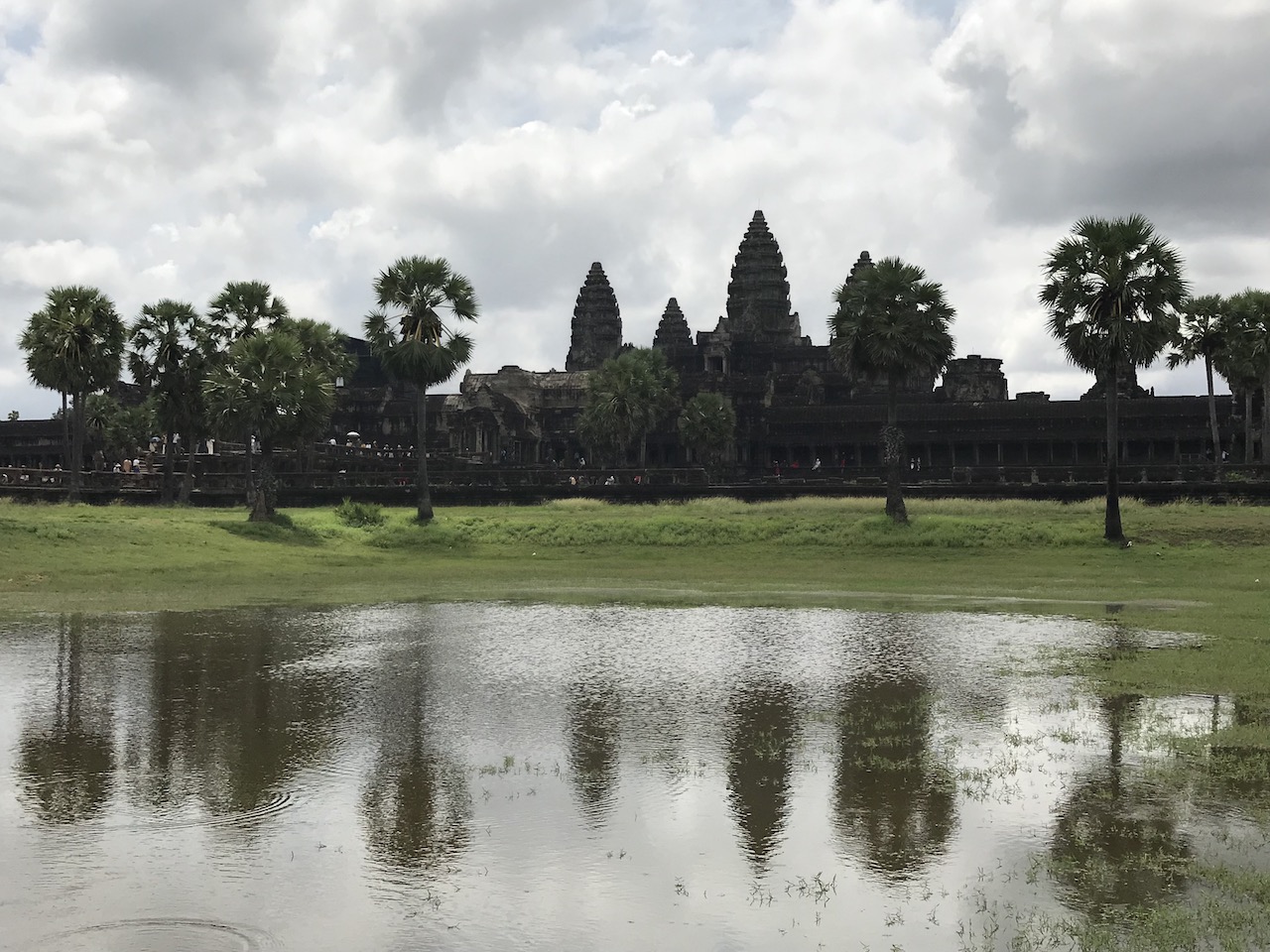 The Angkor Wat, built by Khmer King Suryavarman II in the early 12thcentury is the most massive religious monument in the world. It was originally constructed as a Hindu temple and was later transformed into a Buddhist temple at the end of the 12thcentury. It is located some 5 km north of Siem Reap. It is said that the temples of Angkor represent the classic style of Khmer architecture and enduring achievements. The more than 100 stone temples also represent the surviving remains of a grand religious, social and administrative metropolis of the past. The ruins are composed of temples, palaces, libraries, monasteries, and other buildings built by the various kings and rulers of the Khmer people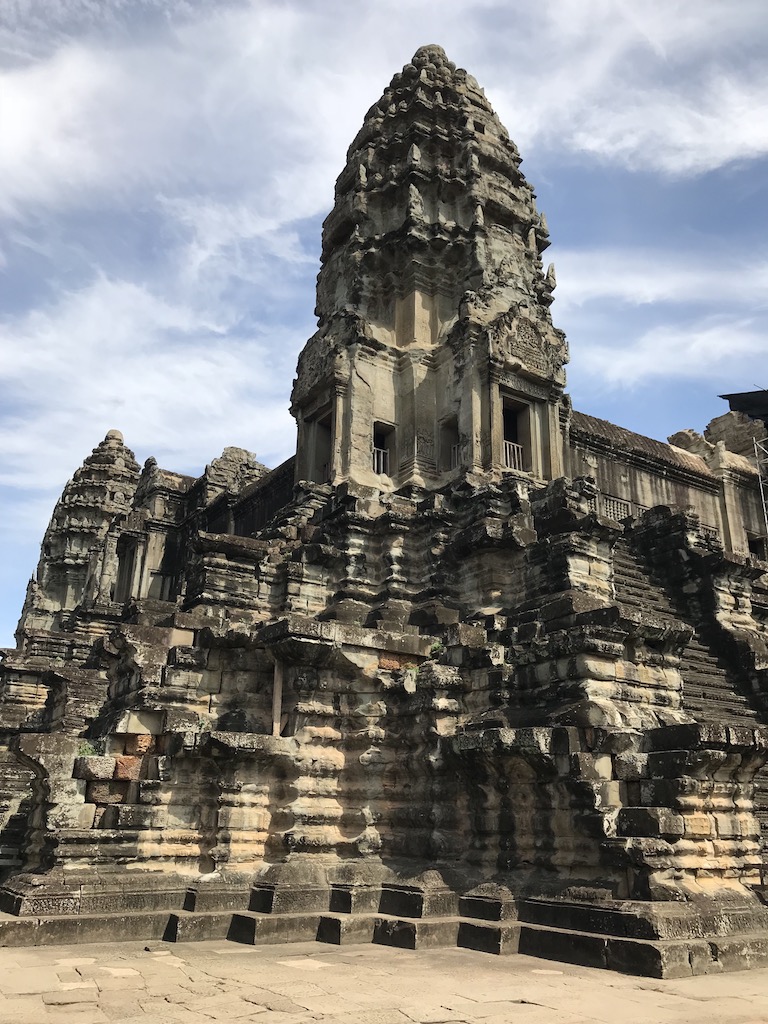 The Angkor Thom just some few kilometres away from the Angkor Wat covers a massive area of 9 km² and within it are several smaller temples with the popular ones being the Bayon and the Ta Prohm Temples. The Angkor Thom was established by Jayavarman VII as his capital and in its heydays sustained a population of 80,000 to 150,000 people.
The Bayon Temple built in the late 12thcentury or early 13thcentury was the official temple of King Jayavarman VII hence its location in the centre of the Angkor Thom. The temple most enduring feature is the many serene and smiling stone faces of Buddha on the many towers, which jut out of from the upper terrace and cluster around the central peak.
The other distinctive temple is the Ta Prohm, which has been left as it was found, preserved as an example of what a tropical forest will do to an architectural monument when left without human interference. Essentially, the temple has been left in the stranglehold of trees. The huge roots of the trees have pried apart the ancient stones and today, the large trunks have become part of the ancient structure. It is indeed a truly riveting sight of nature's might.
The Ta Prohm temple received worldwide prominence when Hollywood movie Lara Croft and Tomb Raider was filmed at the temple in 2001. Even now, years later, millions of tourists still flock to the temple to have their pictures taken under the iconic tree that Angeline Jolie stood during one of the movie's action scenes.
The ruins also have a vast display of bas-relief carvings depicting various gods, goddess, and otherworldly being from mythological stories and epic poems of ancient Hinduism. There are also carvings of commonly seen animals by the ancient Khmer people such as elephants, snakes, fish, monkeys and dragon-like creatures. Interestingly, there is also a carving of a dinosaur at the Ta Prohm temple. Does this mean that only a little over 800 years ago, some dinosaurs were still living in the region of Cambodia?
How to Enter the Angkor Archaeological Park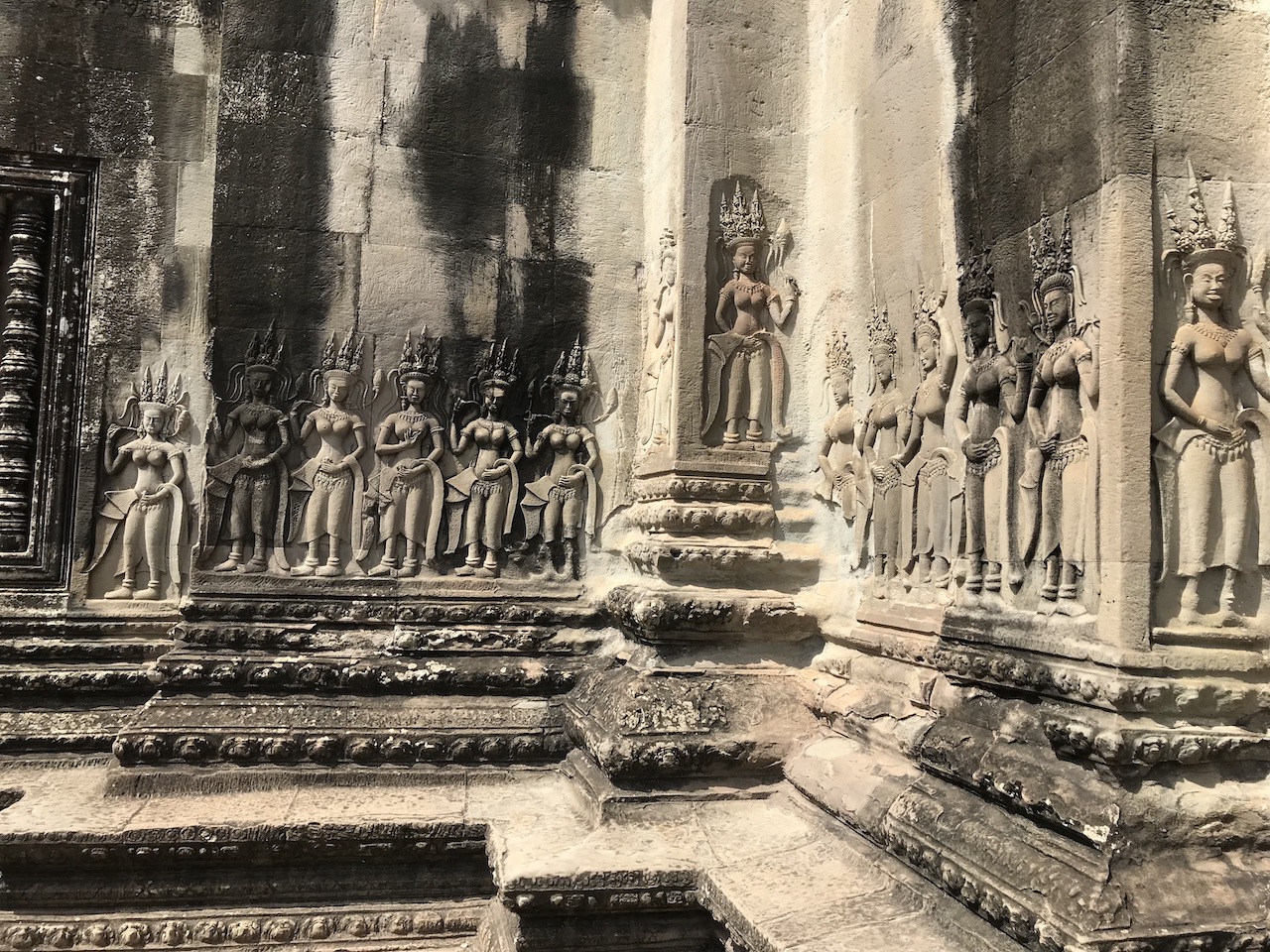 All tourists must possess an admission pass called the Angkor Pass. It's a ticket with your picture on it.
The Angkor Pass can only be purchased at the official ticket centre, located 4 km from Siem Reap town and open from 5 a.m. to 5.30 p.m. every day. Tickets purchased from hotels, tour companies and other third parties are not valid. You also can't buy your entrance ticket at the temple sites itself.
The entrance ticket must be paid in cash (US Dollars, Cambodian Riel, Thai Bath or Euro). You can also pay by credit card. Entrance tickets for a one-day visit are issued up to 5 p.m., tickets issued after 5 p.m. are valid for the next day.