Published on November 29, 2017
Golf by the Bedside
---
Ticino's Giardino Ascona hotel enjoys direct access to Golf Ascona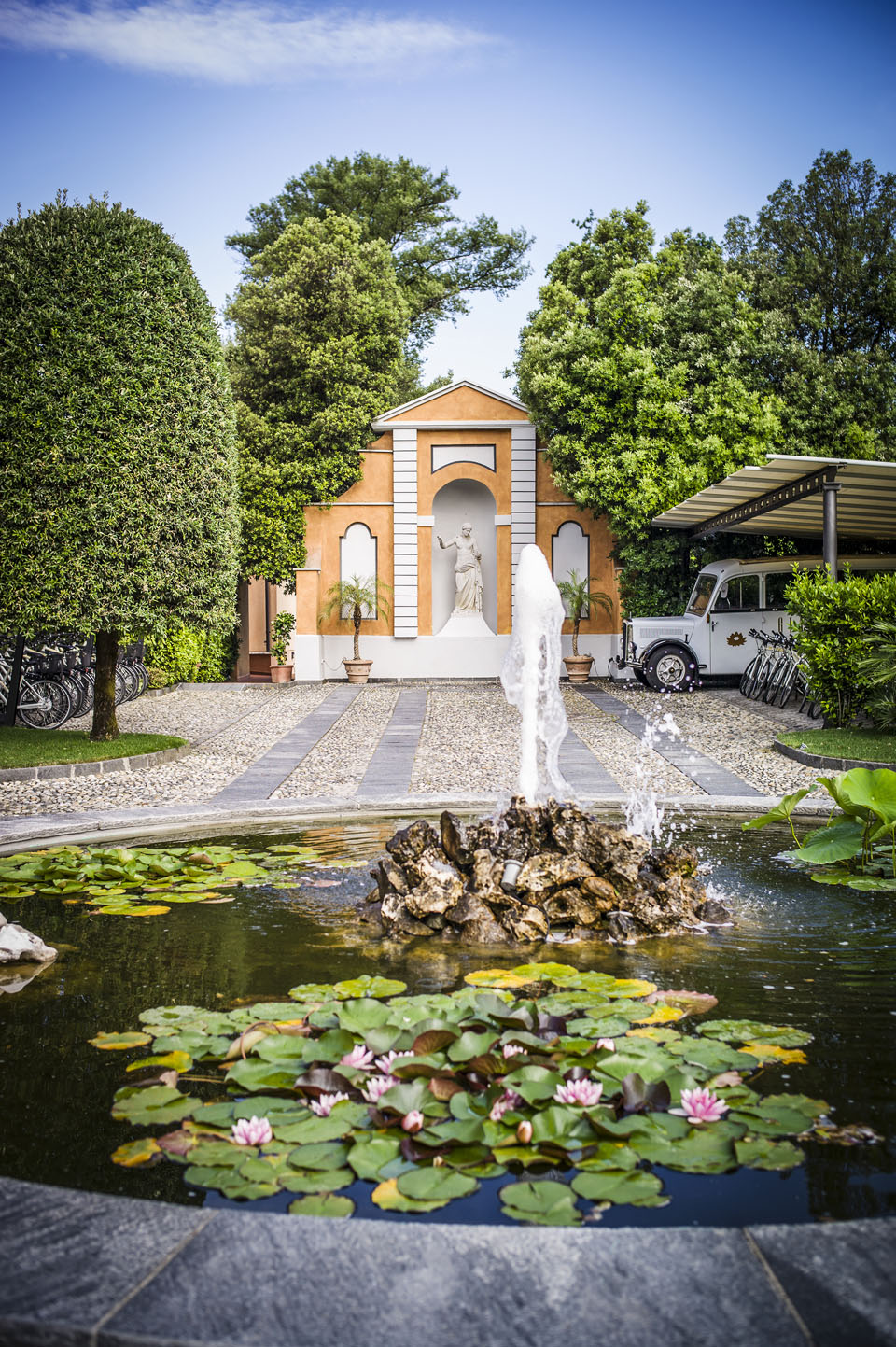 Giardino Ascona (www.giardino-ascona.ch) has become Ticino's premier golf resort as it now enjoys direct access to the course at Golf Ascona, allowing guests to roll out of bed and straight onto the fairway.
Giardino Ascona and Golf Ascona, set on the banks of Lake Maggiore in the Italian-speaking canton of southern Switzerland, benefit from a unique micro-climate that creates temperate, balmy weather that allows the golf playing season to run until well into October each year.
Established in 1928 as a 9-hole layout, Golf Ascona soon became a meeting place for local businessmen, wealthy tourists and celebrities who chose this little slice of paradise at the foothills of the Alps as their regular golf spot. Soon, the course became known as "the nicest 9 holes in Europe".
The popularity of the club led to its expansion to 18 holes with the help of renowned golf course architects Harry Colt and Charles Alison, who created a classic, tree-lined parkland course that weaves its way down to one of Europe's most famous lakes against a backdrop of magnificent Alpine mountains.
The par-4 16th and par-3 17th holes run directly alongside the picturesque lake whilst the rest of the course meanders through avenues of mature trees and expansive but shallow bunkers that defend many of the tricky, undulating greens.
Golf in TiTravelcino
In 1960, the Patriziato of Ascona (local governing body) took over the lease on the golf club and, to this day, the City of Ascona manages the club though the feel of the clubhouse remains very much that of a traditional, private golf establishment. Since then, Golf Ascona has received many accolades, including the title of "Best Golf Course in Switzerland" in 1999.
Right next door to the golf club stands the luxurious, 72-room Giardino Ascona, which is celebrating its 30th anniversary this year. The hotel offers fine dining in its 2 Michelin-starred Ecco Restaurant where Rolf Fliegauf (one of Switzerland's most decorated chefs) resides, a less formal restaurant known as Aphrodite and a bar overlooking a lush Mediterranean garden, as well as extensive fitness facilities, including a dipiù spa.
The property is the ideal retreat after golf as it offers a rest and rehabilitation programme, 'Golf Perfekt', which is designed specifically for golfers in mind and run in collaboration with well-known physiotherapist Cornelia Albrecht.
After a thorough 90-minute body check-up, Cornelia accompanies her clients onto the golf course to get a detailed picture of the rotation, stability and coordination of their bodies as they play so that she can then provide advice and individually-tailored exercises to suit each golfer's own body and movement. Cornelia looks to resolve any issues affecting player performance and, with her input, many golfers have managed to increase their driving capability considerably.
After a session with Cornelia, a dipiù massage in the hotel's spa is the ideal way to relax and rest tired muscles, and is included in the package, which is priced at CHF355 (approx Euros326/£234).
Keen golfers wanting to play a bit more golf have the option of trying out two other courses in the area. Golf Gerre Losone, which opened in 2001, offers a complete contrast to Ascona Golf; it is a modern, open and very challenging course thanks to a number of tight fairways, unnerving OB possibilities and several rock-lined streams and ponds that demand good course management and accurate shot making.
A few kilometres away, the Golf Club Lugano course is laid out over gently undulating terrain that is bisected by the River Magliasina that often brings water into play. The tight, technical layout with numerous bunkers is tempered by large greens, whilst azaleas and rhododendrons add splashes of colour on various holes.
For further information on staying and playing in Ascona, visit www.giardino-ascona.ch/en/news/golf-perfekt or, to book the hotel and/or a 'Golf Perfekt' package, call the hotel on +41 91 785 8888 or email welcome@giardino-ascona.ch.