Published on February 26, 2018
Sukree Stays on Course
---
Former national amateur remains on top rung of local tour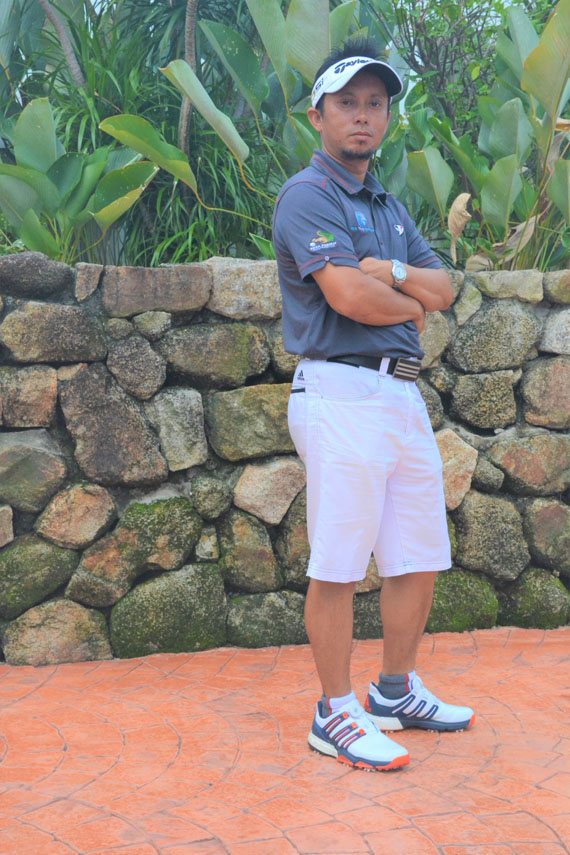 He could well be known as the quiet man of golf. Sukree Othman may not be among the most talked-about of touring pros but often allows his achievements speak for itself.
Not everyone realises that this Ipoh lad has won six times on the PGM circuit, the fifth highest achiever after Nicholas Fung (16 wins, 2011-2017), R. Nachimuthu (10 wins, 2011-2016), Danny Chia (9 wins, 2011-2016) and Ben Leong (9 wins – 2017).
His wins include the 2011 PGM Harvard Championship, 2012 PGM Kelantan Classic, 2012 PGM I&P Kinrara Championships, 2012 PGM Melaka Classic, 2013 PGM Perlis Closed Championship and the 2016 PGM Perlis Closed Championship.
He remembers well his maiden professional win in 2011 in Kedah. It was significant because it broke a four-year drought and several near-misses as well.
"The win was very satisfying. It was a release for me as the previous week in Kinrara I came so close to making it only to lose by one to Ilyia Jamil.
"Although I was four shots behind Nachimuthu on the final day I decided to play at my own pace. That helped as I shot a 68 to earn my first win," he said.
2012 was his hallmark year where he displayed stellar form on tour, not only lifting three titles, finishing second in the Order of Merit, but also scoring a spectacular win at the Kinrara Golf Club. He finished with a 24-under total, blowing away the field by nine shots.
But life as a pro is no bed of roses, as they say, and Sukree was no exception. In 2014, he dislocated his shoulder and withdrew while playing in the Kelantan Open.
He found he was suffering from extreme fatigue from playing too many tournaments without a break. He revised his playing schedules and played shorter stretches.
However, in 2016, he developed pain in his upper back and had to adjust his swing. As a result of playing a shorter swing, he lost five to 10 yards on his drives. In 2017, he has yet to win on the PGM tour.
Sukree rose up from the caddy ranks at the Royal Perak Golf Club to become one of the top amateurs in the country. In 2003, he played in his first Putra Cup in Brunei Darussalam where Malaysia finished third.
In the same year, he secured his highest individual honours by winning the Hong Kong Amateur at Discovery Bay. In 2005, he achieved his highest team honours, playing alongside Ben Leong, S. Sivachandran, and Eugene Lim and after a tough battle with the Filipinos won the coveted Putra Cup team championship.
In 2007 Sukree joined the paid ranks after playing in his final event as an amateur in the 2006 Asian Games.
Currently, he lies in the eighth position on the PGM Tour's Order of Merit after 11 tournaments with winnings of RM55, 465.
Search
---
Other Personalities
---